Description
Demo version is available
DropCatch Monster – Dynadot API
With this software you will able to re-registration Expired Domains like a Pro. Grab them at the milliseconds they dropped and available to public again.
If you're looking for a tool for drop-catch purpose in the field of less competitive domain extension. DropCatch Monster will not disappoint you.
Click here to check the list of domain extensions that supported by Dynadot API
Last Update:  7 June 2022 (Version 2.0.3) –  Dynadot API version3 Supported
Main Features
Portable, no installation is required.
Dynadot API Support more than 270+ Domain extensions.
Support schedule to run
100% Comply with Dynadot API standard, optimize to established only one API request simultaneously, to ensure that you never get soft banned.
Display the response time per request sent to Dynadot. Therefore, if you plan to rent a VPS, It will help you pick a better hosting for faster response speed.
100% Clean – No Spyware, No Adware.
One time fee, no subscription is required. Minor updates are always free.
Support Windows 7, 8.1, 10 and corresponding version of windows server.
License term:
$49 USD for lifetime (Single user). Running the software on multiple computers at the same time is allowed as long as the computers are own by the same user.
Redistribution of this software is strictly prohibited.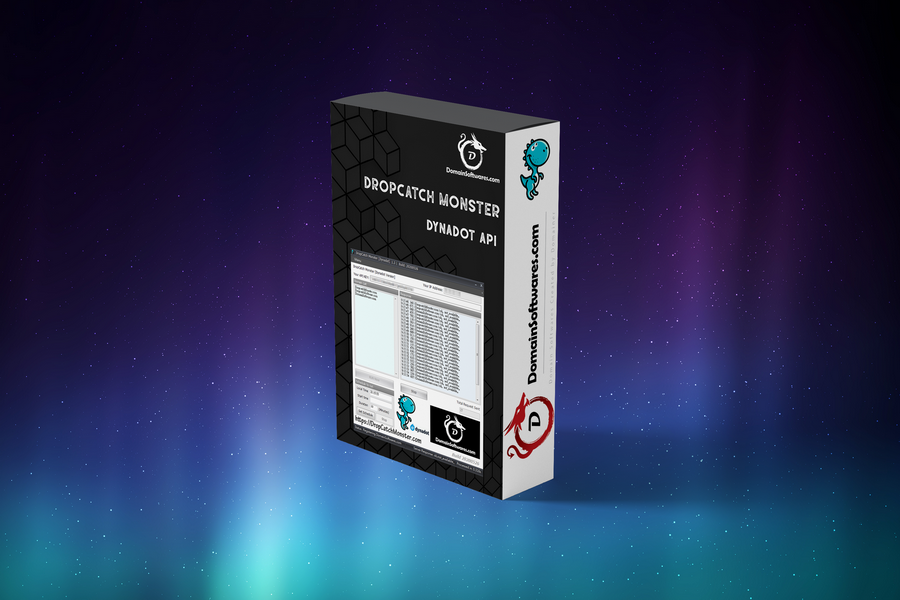 *** No physical product will be shipped, you will grant access to download software after payment.
We accept

Support Email: [email protected]
Disclaimer: We are not affiliated, associated, authorized, endorsed by, or in any way officially connected with Dynadot.com. We do not have and will not accept any liability, obligation or responsibility whatsoever for any loss, destruction or damage (including without limitation consequential loss, destruction or damage) however arising from or in respect of any use or misuse of DropCatch Monster.
---
For Windows 10 User,
Please go into the control panel and install older version of .NET Framework 2.0 / 3.5 . Since this software is build with previous version of .net framework.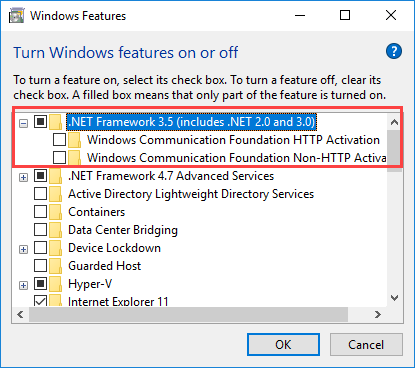 You can also install it offline by using following method.
https://docs.microsoft.com/en-us/dotnet/framework/install/dotnet-35-windows-10
Demonstration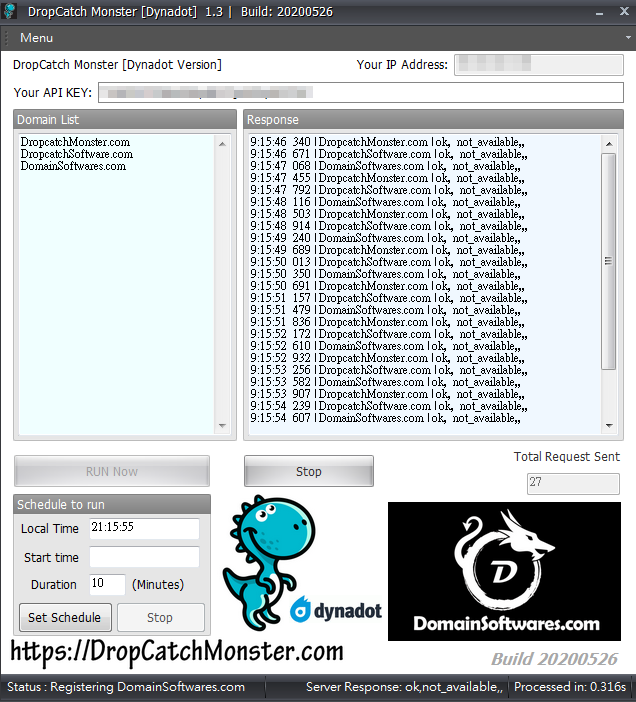 Version 1.6.8 Supports Coupon Code.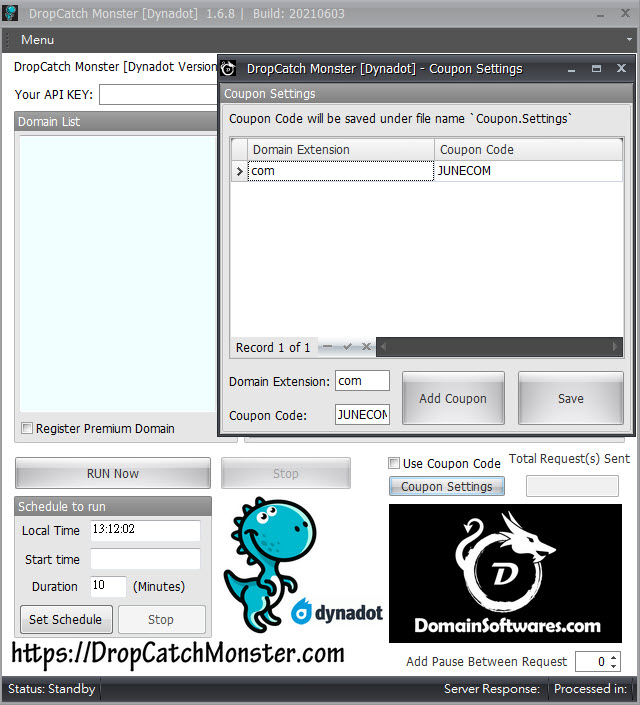 How it's work?
Register / Login at Dynadot.com
Refill your Dynadot account with paypal
Get the API key
Add your ip into white list
Fill the API key into Dropcatch Monster and you're all set.
FAQ
How to get the API key from Dynadot?
Click Tools-> API after login
Request the API key
Add your IP into White List
---
---
How to Improve Domain Drop Catching Speed?
Dropcatch Spotlight – Improve Domain Drop Catching Speed With VPS
Which Domain Extensions Are Supported By DropCatch Monster [Dynadot]?
More Than 270+ Domain extensions are supported. Visit following link for the full list.
Which Domain Extensions Are Supported By DropCatch Monster [Dynadot]
Get Started With Dropcatch Monster – Dynadot API