Description
Demo version is available
DropCatch Software – Gandi API
With this software you will able to dropcatch expired domains on your own.
"DropCatch Software – Gandi API" is for the people whom looking for a way to re-register expired domains for less competitive domain extension.
Last Update:  13 MAR 2021 (Version 1.3.5)
Main Features
Portable, no installation is required.
Support schedule to run
Display the response time per request sent to eNom. If you plan to rent a VPS, It will help you pick a better hosting for better response rate.
100% Clean – No Spyware, No Adware.
One time fee, no subscription is required. Minor updates are always free.
Support Windows 7, 8.1, 10 and corresponding version of windows server.
License term:
$49 USD for lifetime (Single user). Running the software on multiple computers at the same time is allowed as long as the computers are own by the same user.
Redistribution of this software is strictly prohibited.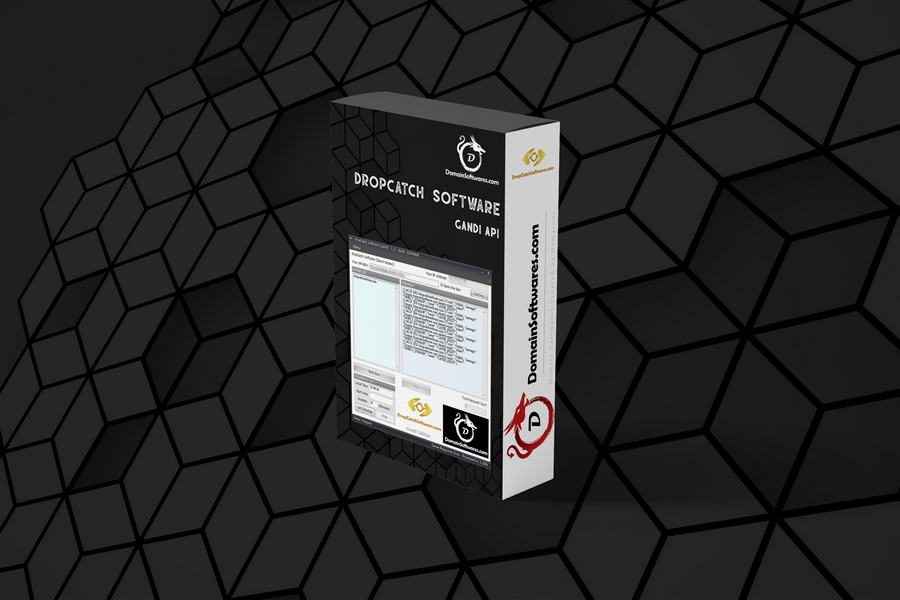 *** No physical product will be shipped, you will grant access to download software after payment
We accept

Support Email: [email protected]
Disclaimer: We are not affiliated, associated, authorized, endorsed by, or in any way officially connected with Gandi.net. We do not have and will not accept any liability, obligation or responsibility whatsoever for any loss, destruction or damage (including without limitation consequential loss, destruction or damage) however arising from or in respect of any use or misuse of DropCatch Software.
For Windows 10 User,
Please go into the control panel and install older version of .NET Framework 2.0 / 3.5 . Since this software is build with previous version of .net framework.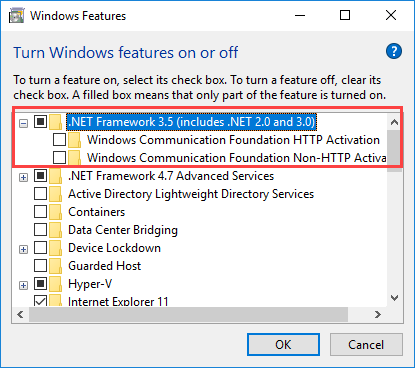 You can also install it offline by using following method.
https://docs.microsoft.com/en-us/dotnet/framework/install/dotnet-35-windows-10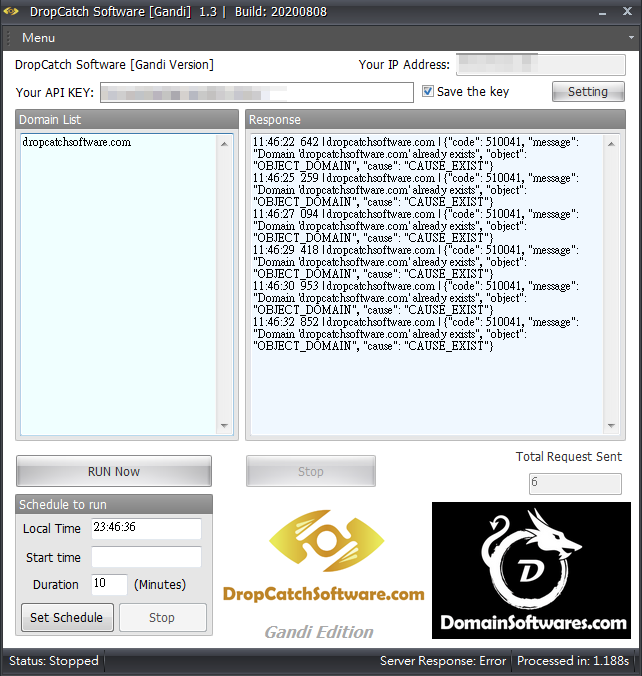 How it's work?
Create an account at Gandi.net
Refill your account
Get the API key
Set `Default contacts information`  under Domain-> Tools -> Default contacts [Manage]
Open Drop catch Software [Gandi] , fill in all the necessary Settings
Click RUN for Dropcatch