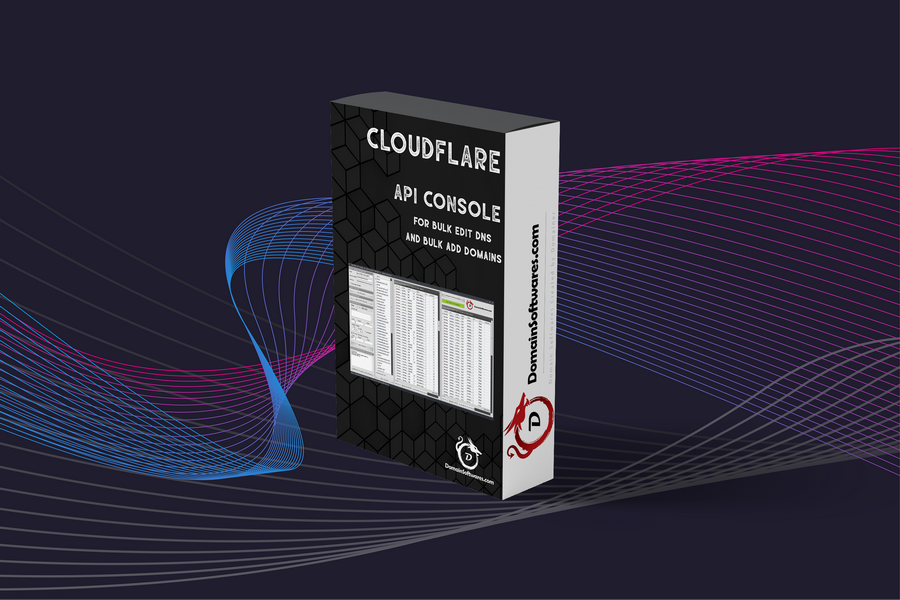 How To Use Cloudflare API Console – Bulk Add and Edit Page Rules [Guide]
Bulk Add and Edit Cloudflare Page Rules with Cloudflare API Console [Guide]
---
Video Demonstration
When you try to add a duplicate page rule for the same target URL and domain, Cloudflare will ignore those API requests as shown in the demonstration.
---
1) Fill in the username and APIkey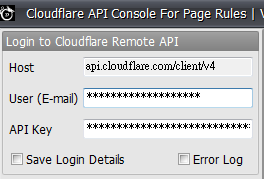 2) Then, click the List All Domains Button.

3) Now, You have a chance to remove some of the domains from the lookup list that you are not intend to change.
It will be very useful when you have 1000+ domain and you just want to modify 20 of them. You may only want to load 20 of them into cache instead of loading all of them into cache.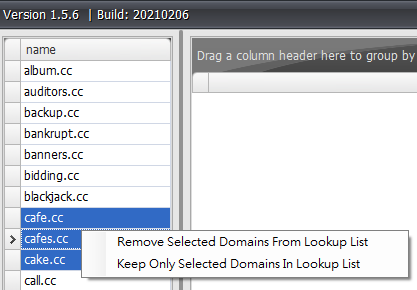 4) Click Get All Page Rules to get all records listed in the lookup list.

5) After that, you can start to use below section to Add New PageRules or delete Pagerules.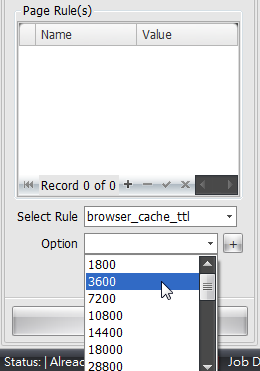 Above method is not a recommended method, we have a better way to do it and we will explain it soon.
In the web interface, every time you selected certain rule, another rule may be grey out to avoid conflict,
Since our software don't check for page rules conflicts. It's recommended to use the web interface to create your first set of rule , in order to ensure that no conflict rules are selected together.
---
In the following example, we have 500+ domains and we want add rules for them to make the let's encrypt verification go through.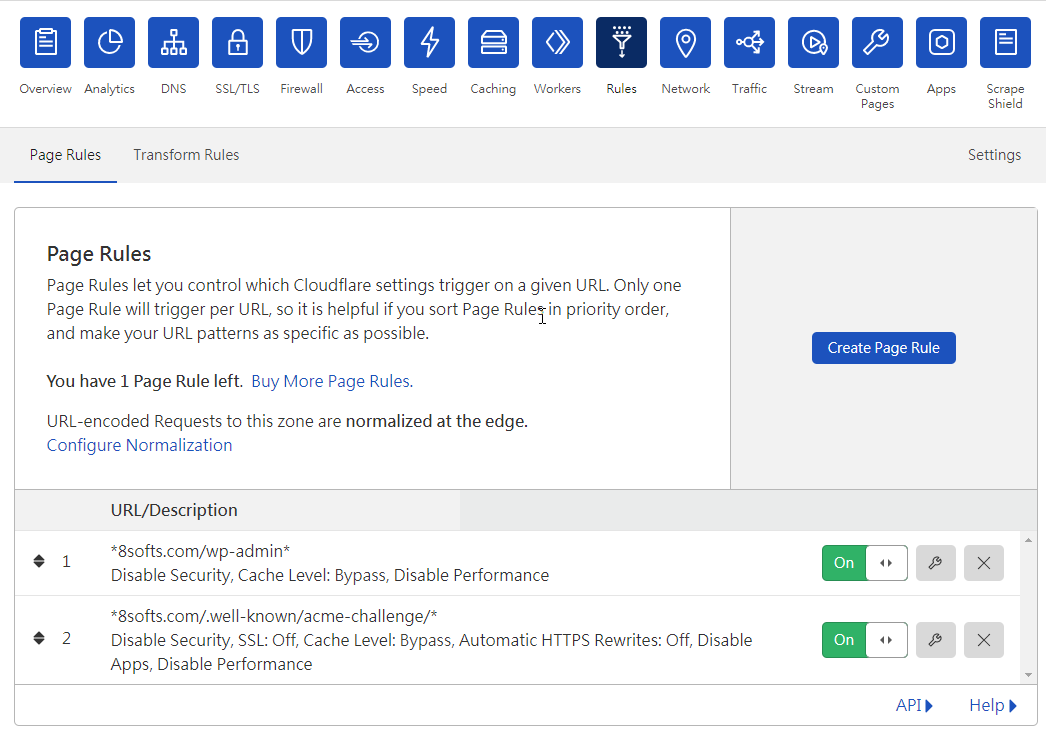 We already added the rule via the web interface and now we're going to apply the same set of rules to another 500+ domains.
Click the Copy 'This set of Page rule'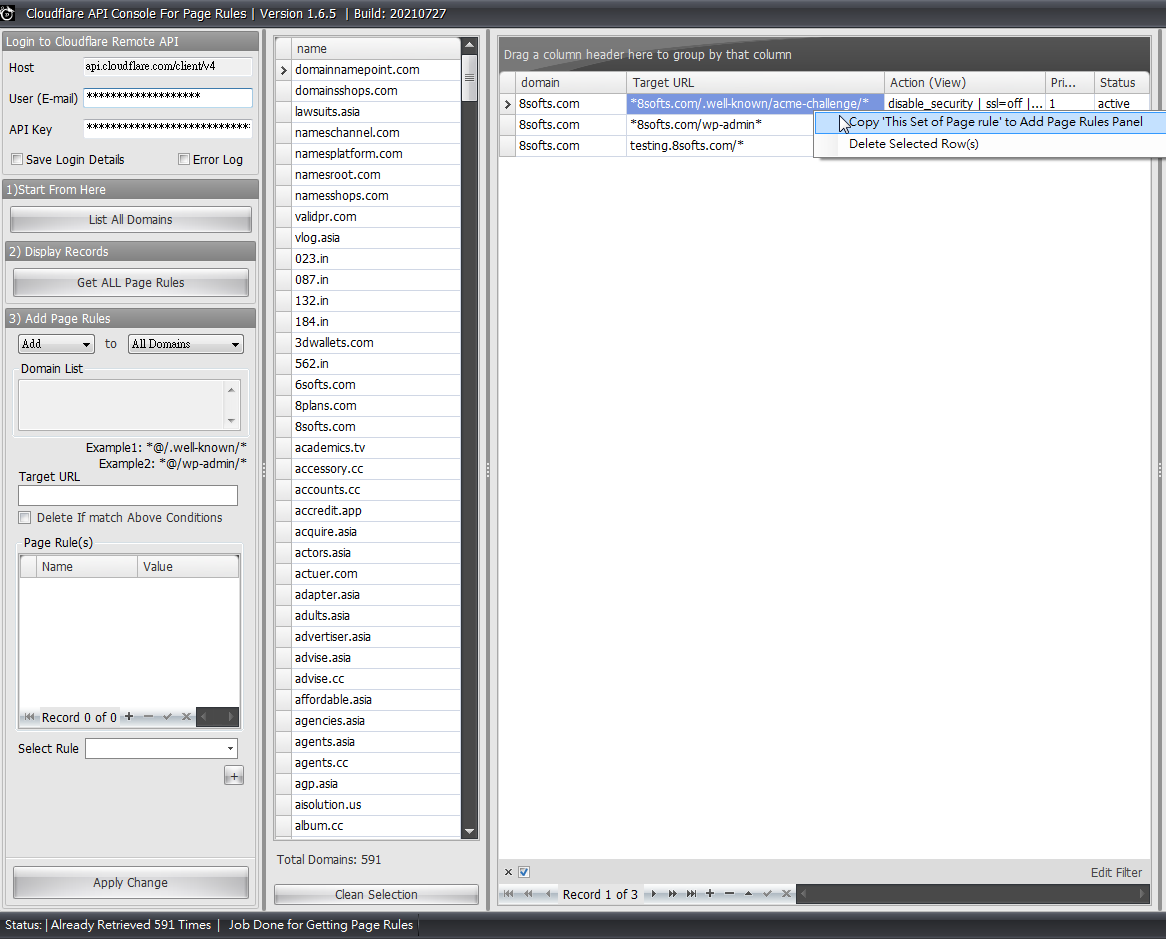 The page rules is now copied into left panel's Add Page Rules section,
Then, fill in the Target URL,
Tips: Please make sure that  using @ instead of full domain names.
Finally, click apply change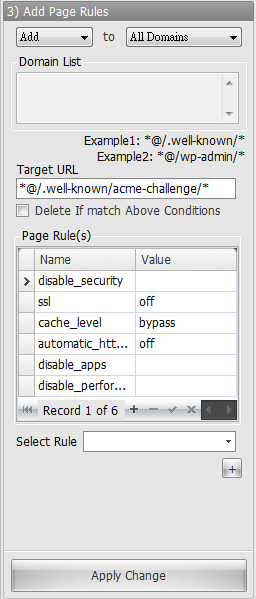 Now, 500+ page rules has been automatically generated in cache. The `@` is automatically replaced with full domains.
If everything looks good for you, click Sync back to Cloudflare to start to send the API requests and apply the change.
If you found that you mess up somethings and don't want to submit the changes, you can click "Get All Page Rules" to startover.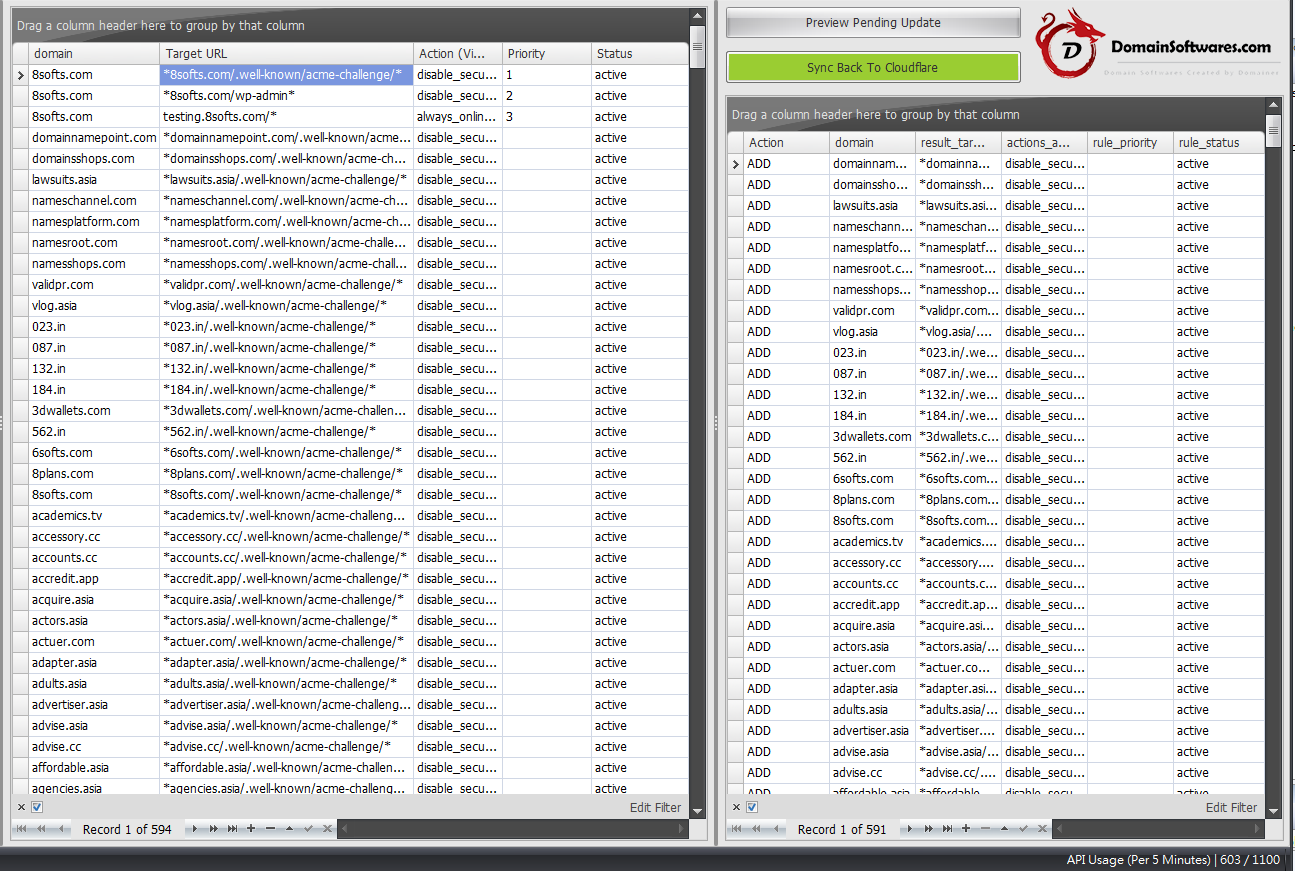 With this software, you can managed 1000+ domains Page Rules using Cloudflare with ease.
---
Demonstration
Double click to view Cloudflare's page rule details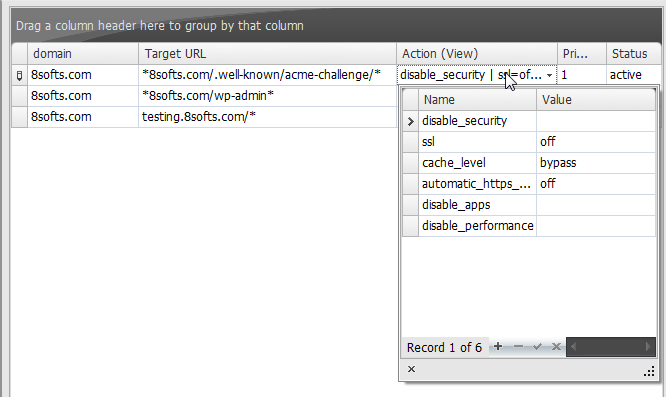 The setting value can be change in the popup. Please make sure you have press the `End Edit` button after you made a change.
Manual change is not what we recommended for new user, because any typo mistake will lead to update failure and those API update request will be ignored.
We recommended new user to build the page rule with the web interface and then clone the same set of rules on other domains as needed.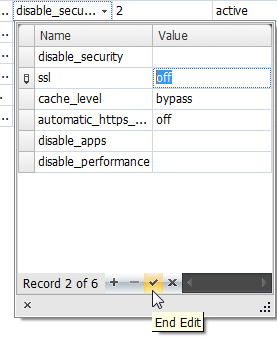 The column width can be adjust, in order to view the page rules in single line.

Advanced Filter which helps you to find a record.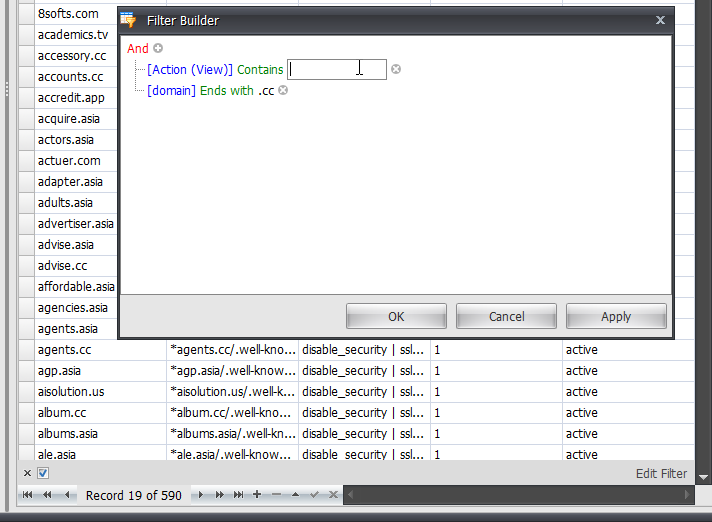 Grouping View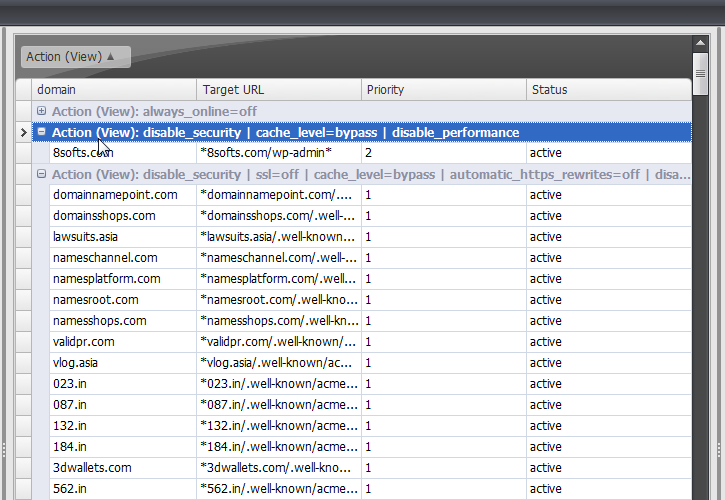 Cloudflare Page rule – URL Redirect               (Also supports Using Wildcards in Page Rules )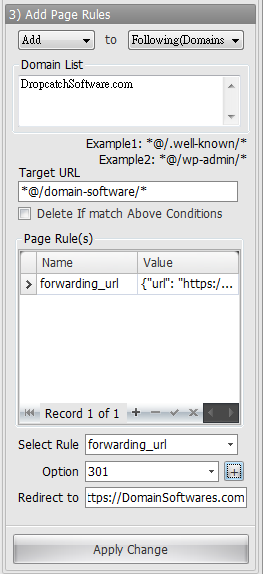 Remove page rule from the table