Product Spotlight – Setup WP+WooCommerce Store using SyncNames
Product Spotlight – Your Domain Selling Store with SyncNames
With SyncNames,  you will able to add 1000 + domains for sale into your WordPress +Woo Commerce Store in less than 10 minutes.
Import CSV (Marketplace CSV file with price) into Left Panel,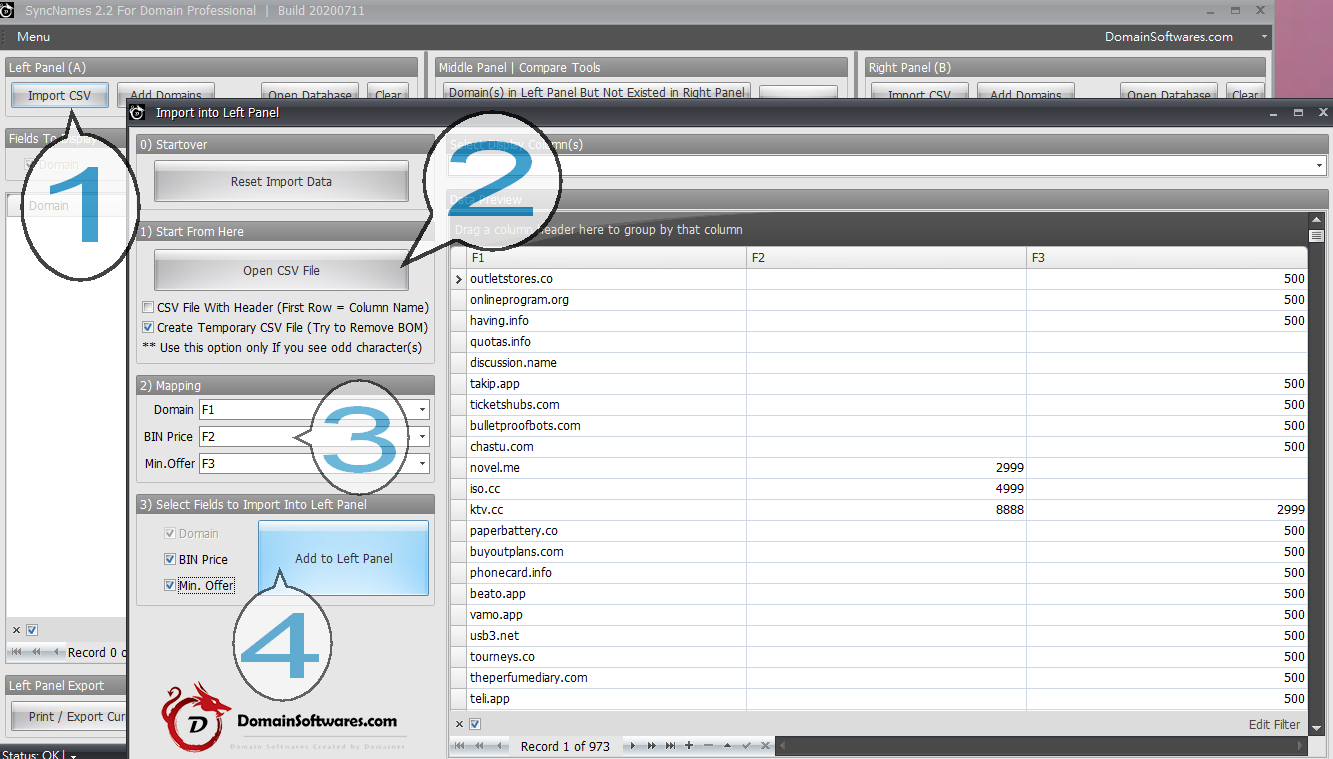 Then, import the blank [woo_products.csv] into Right Panel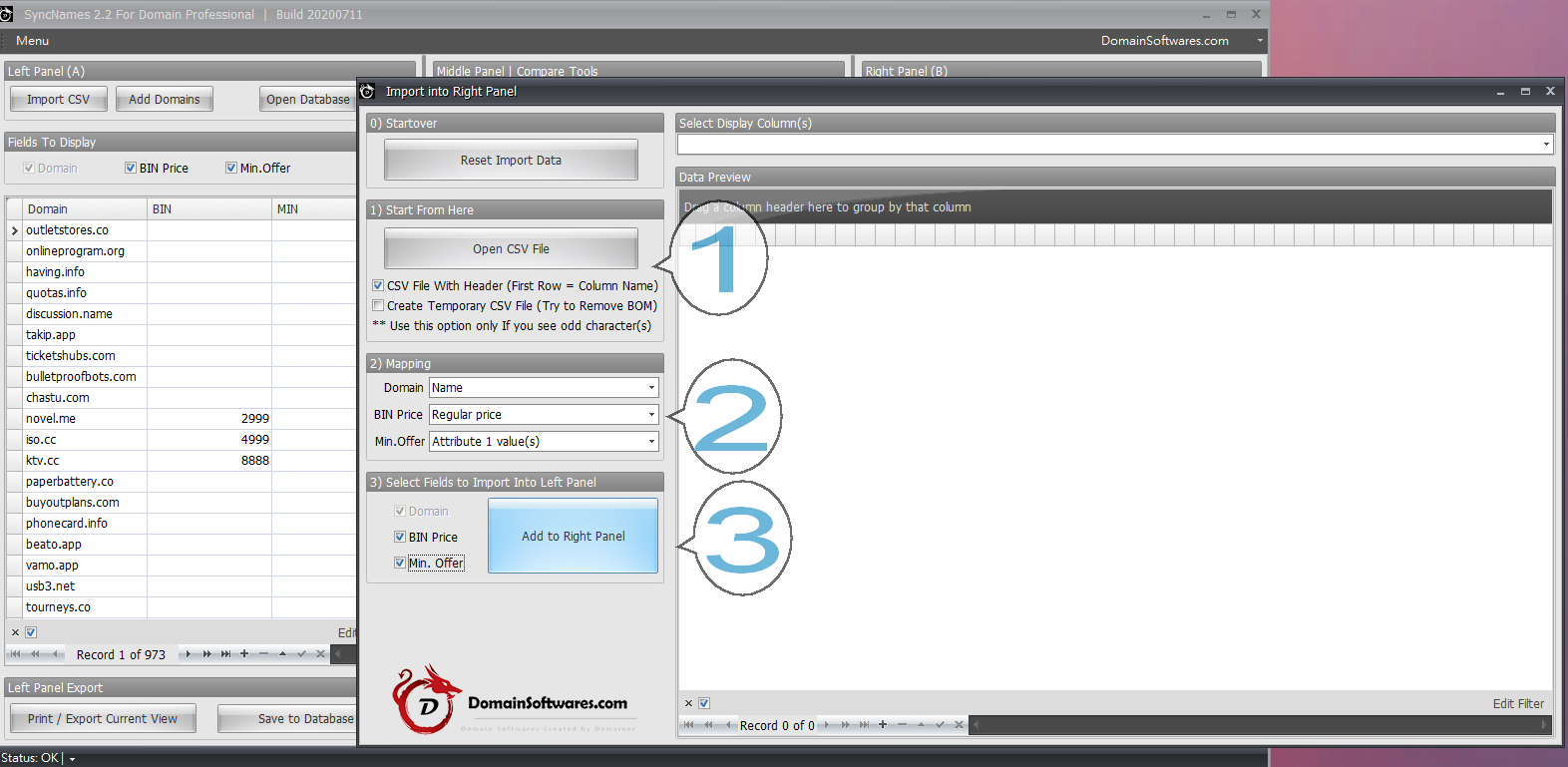 Sync left Panel into Right Panel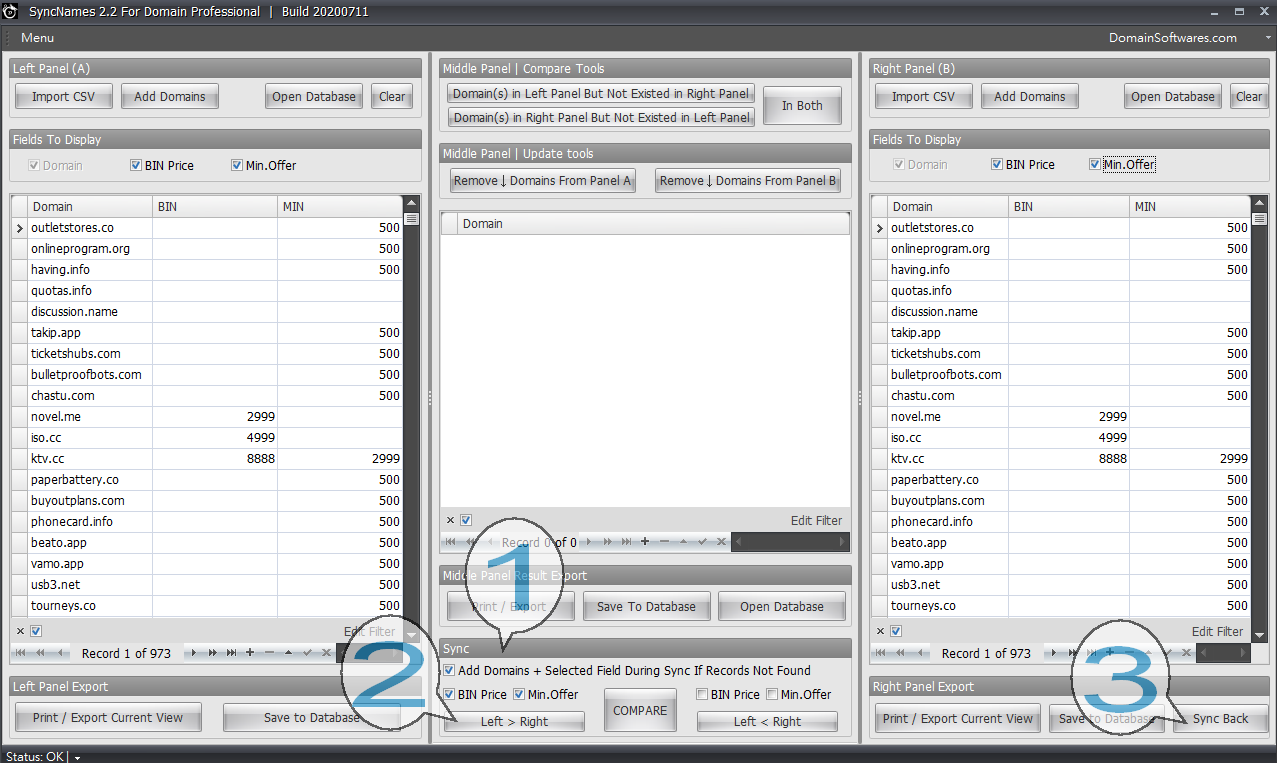 SyncBack into woocommerce blank CSV, you will have to map the fields again.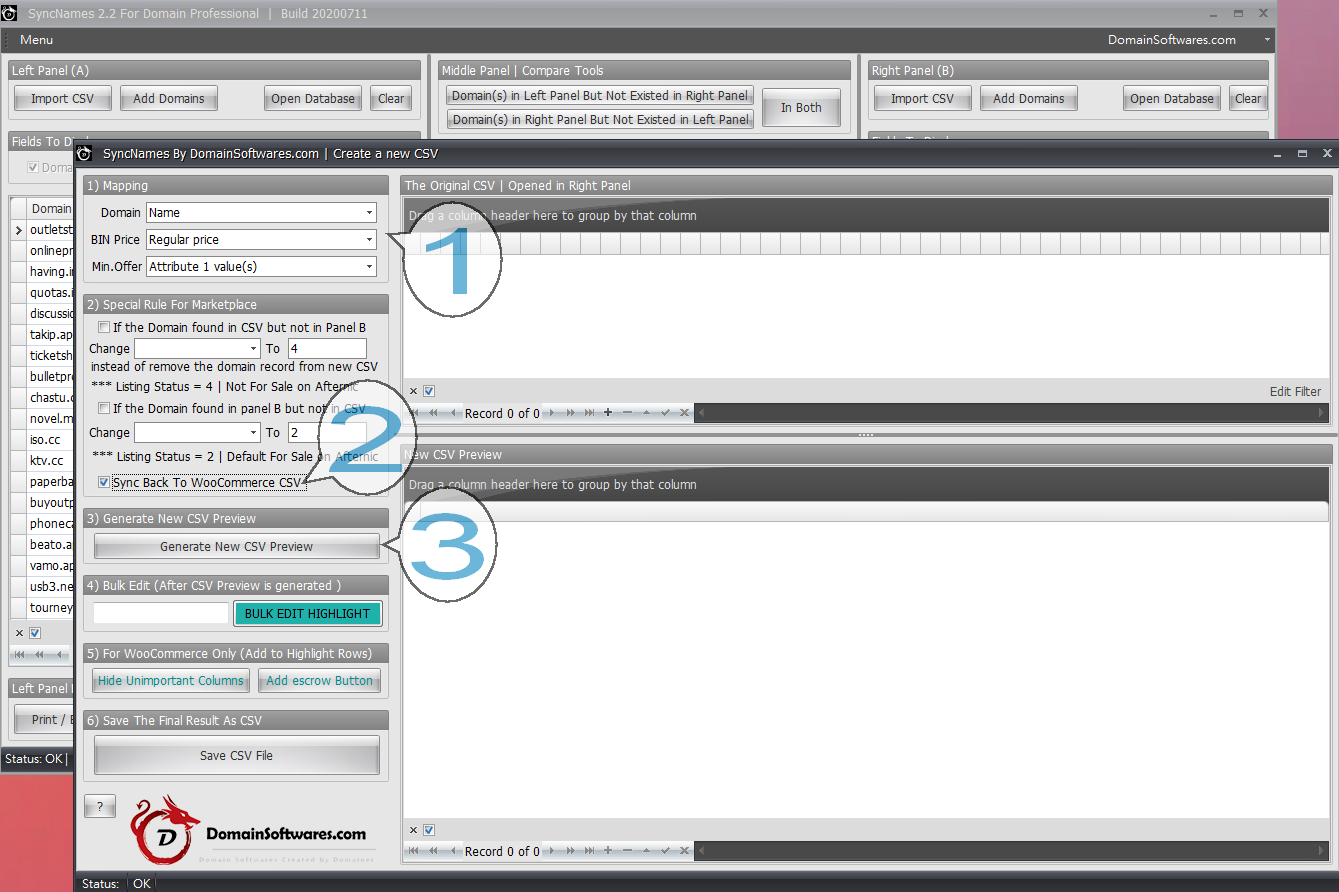 The CSV Preview is now generated. Click the hide the unimportant columns to improve readability.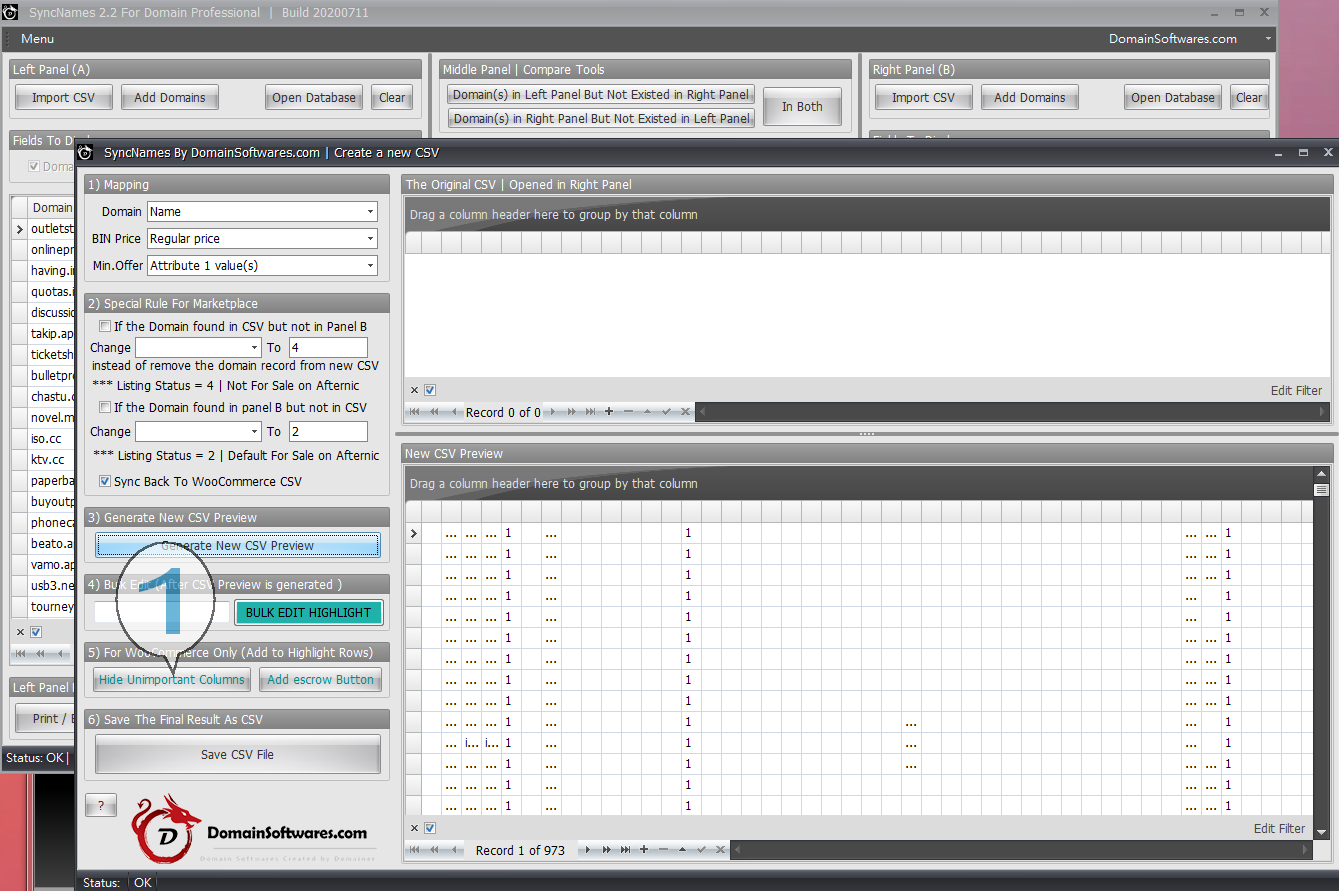 Highlight the rows which you want to auto create the html escrow button, you can also use Ctrl+A to select all. It will auto generate different html code for every domains.  The html code is inside EscrowButton.txt and it can be modify to best fit your needs.  Finally, don't forget to create the CSV file.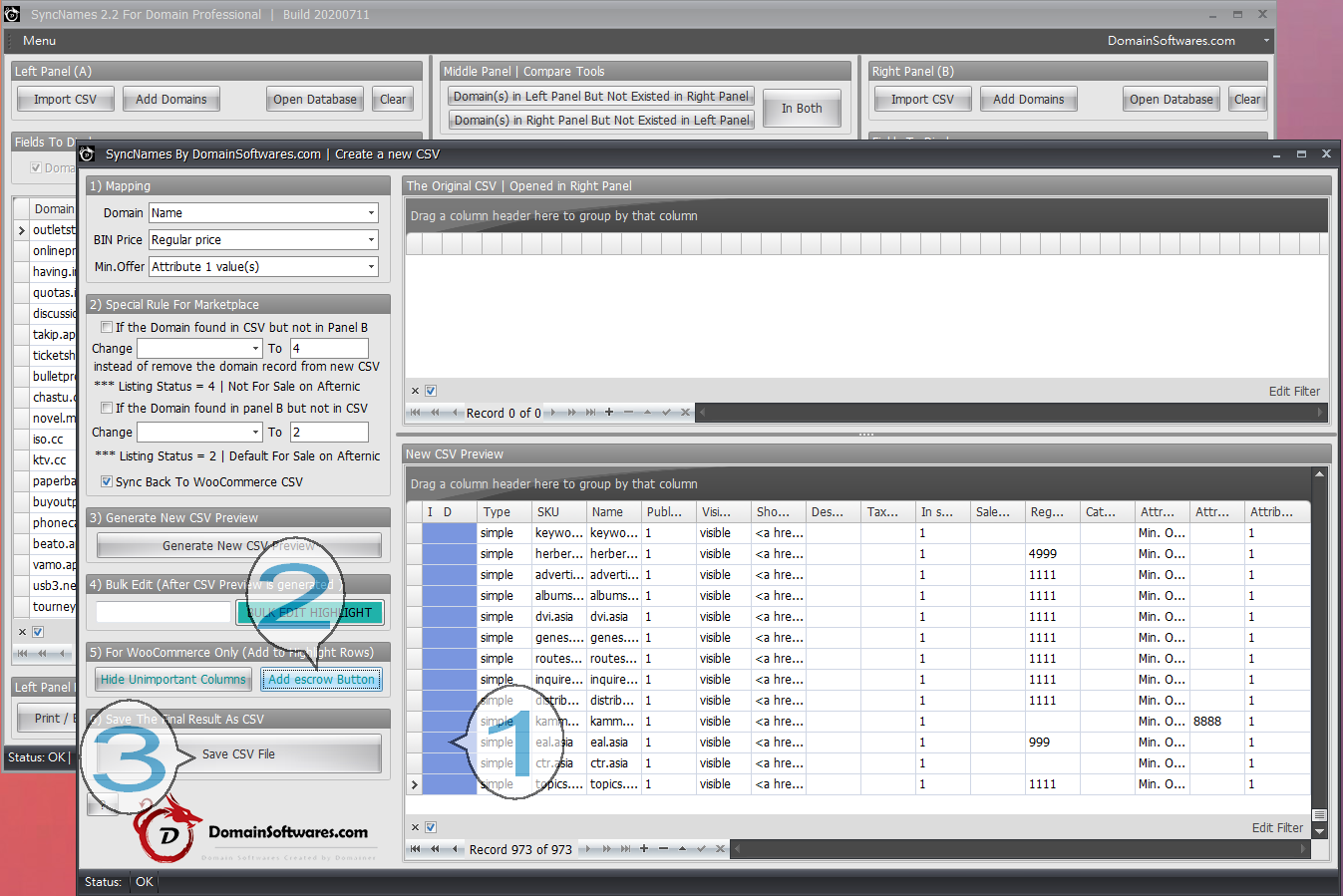 If you choose to use the escrow button, you will also have to modify the following WordPress setting before you import the CSV file into WooCommerce or otherwise your upload CSV will be blocked by WordPress default security setting.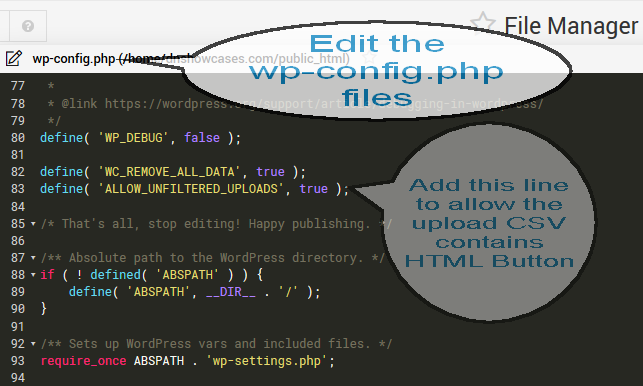 Go to the Product Tab and Click Start Import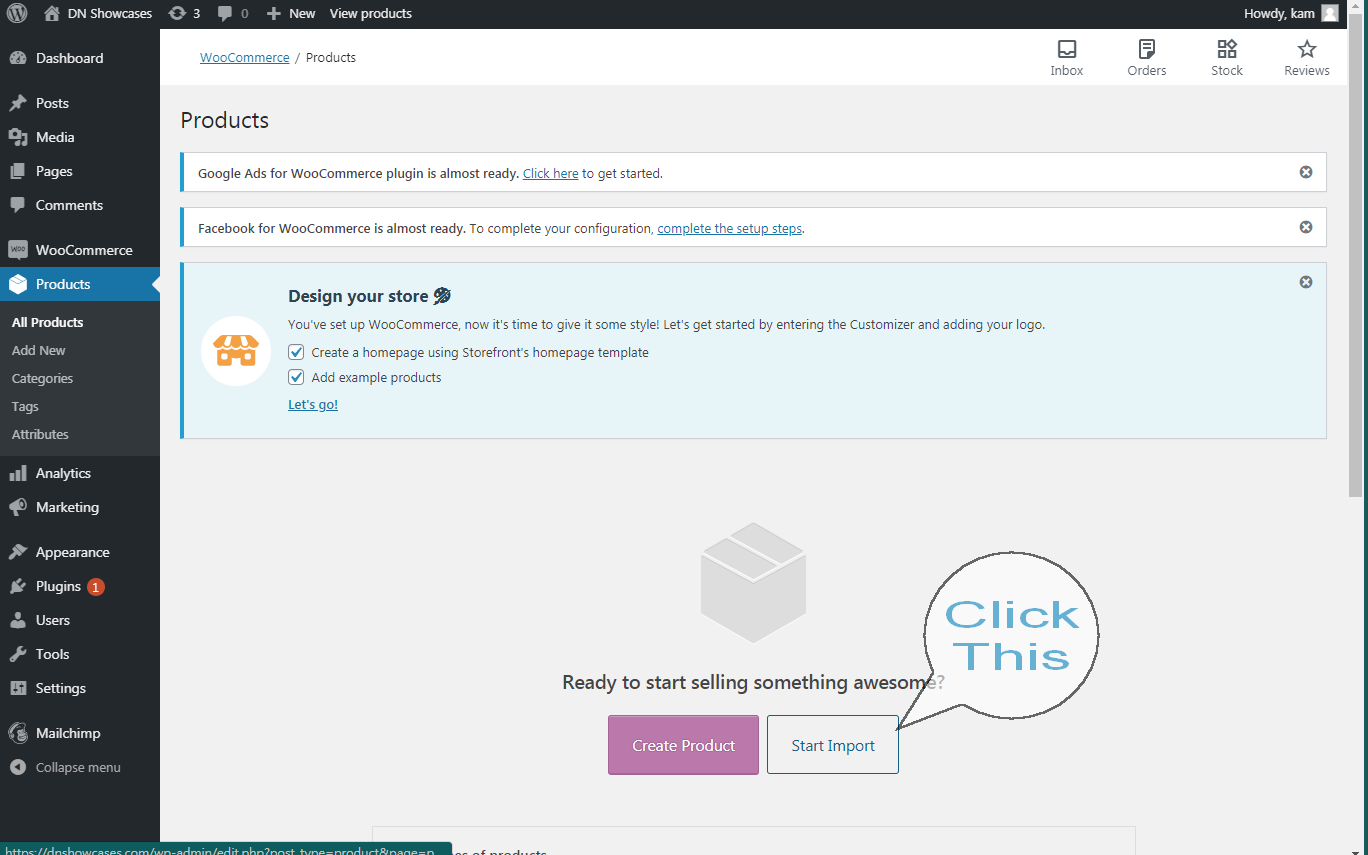 Click Next in this screen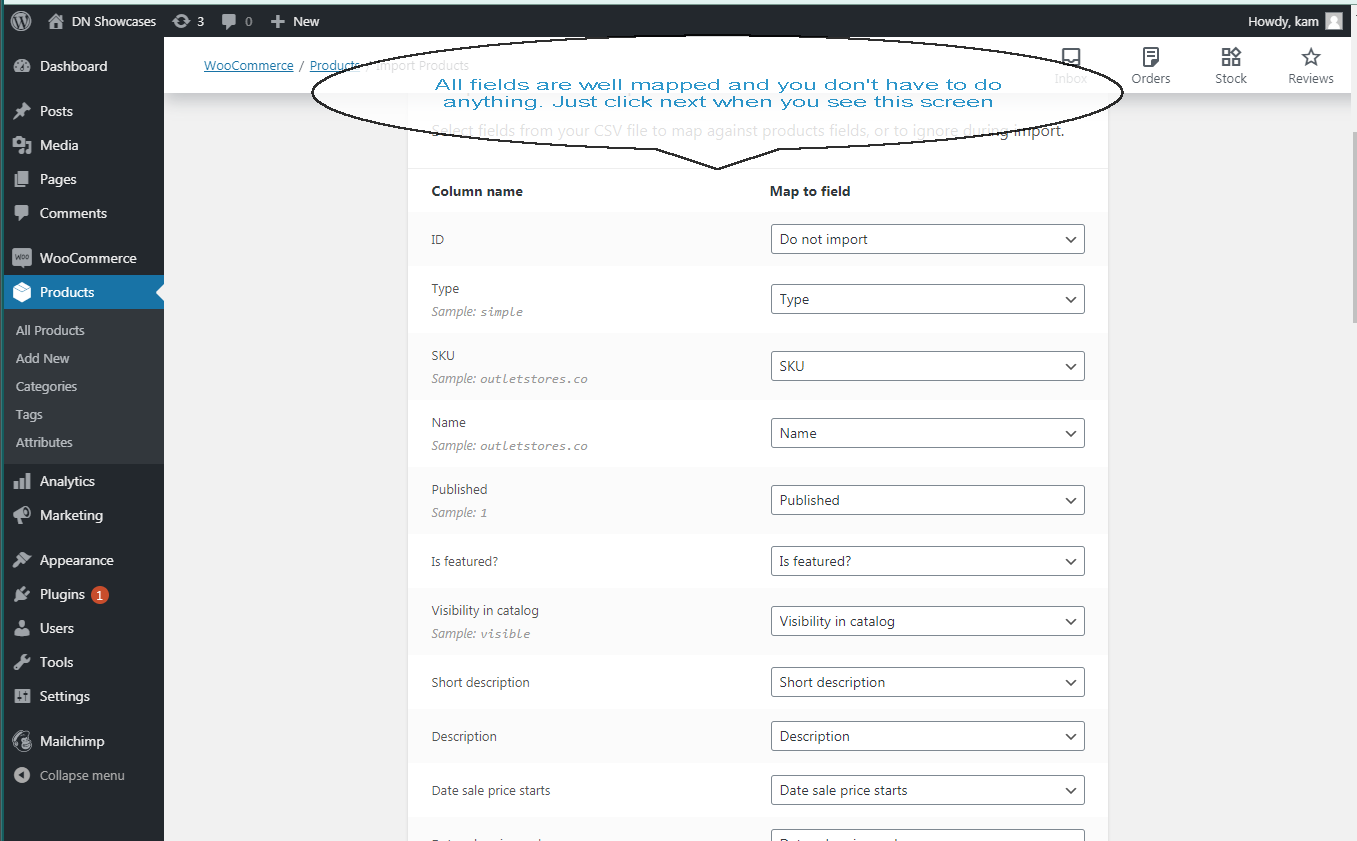 It will take a while for 1000+ Domains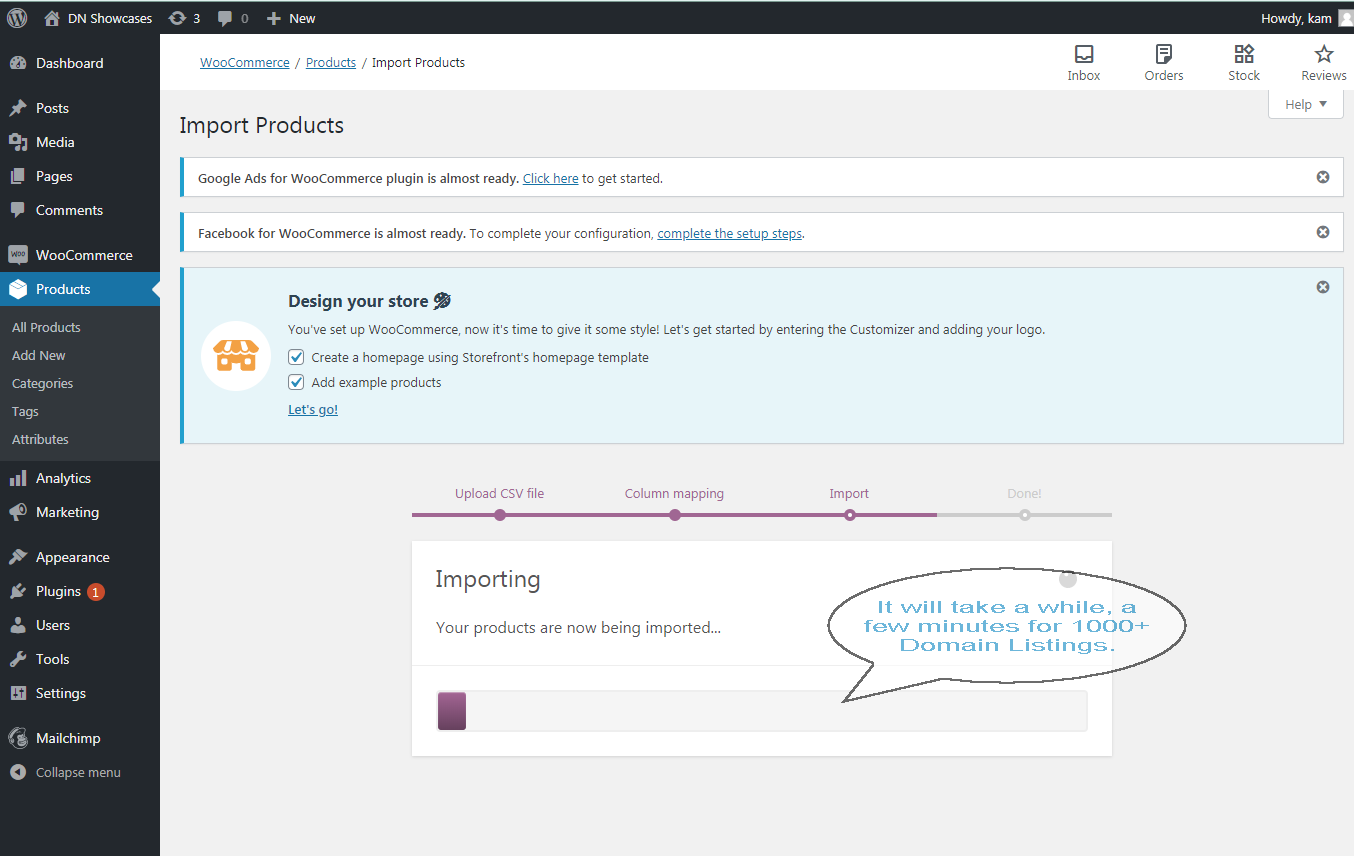 978 Domains are imported. Really Simple  !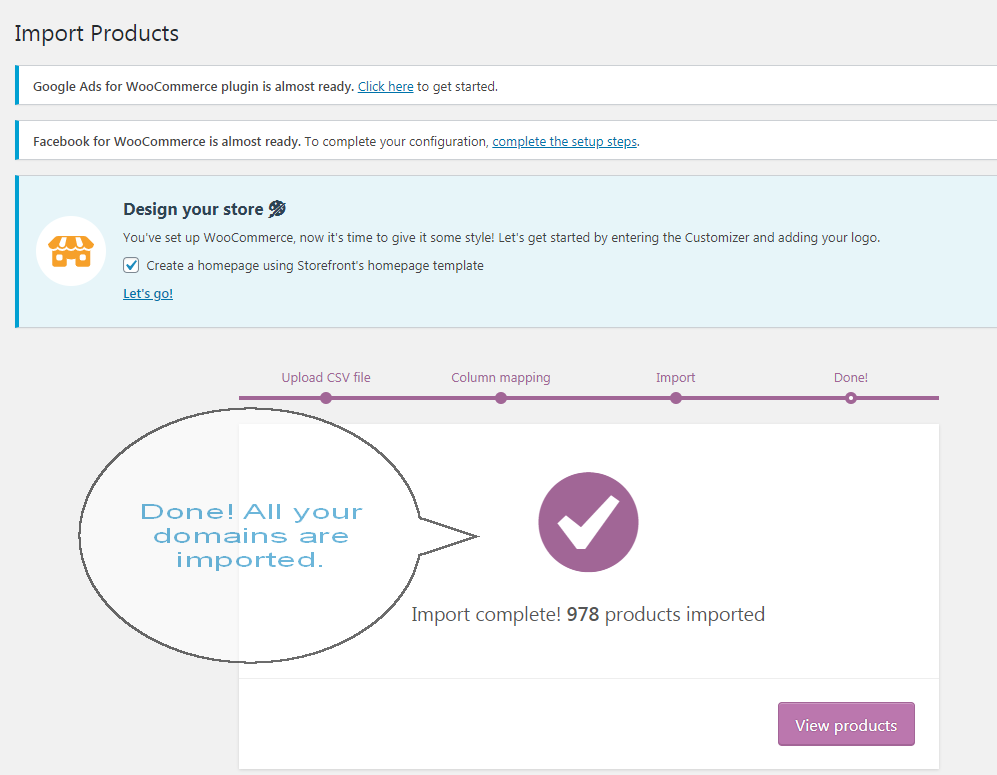 Your Store Front with WooCommerce (Default Theme)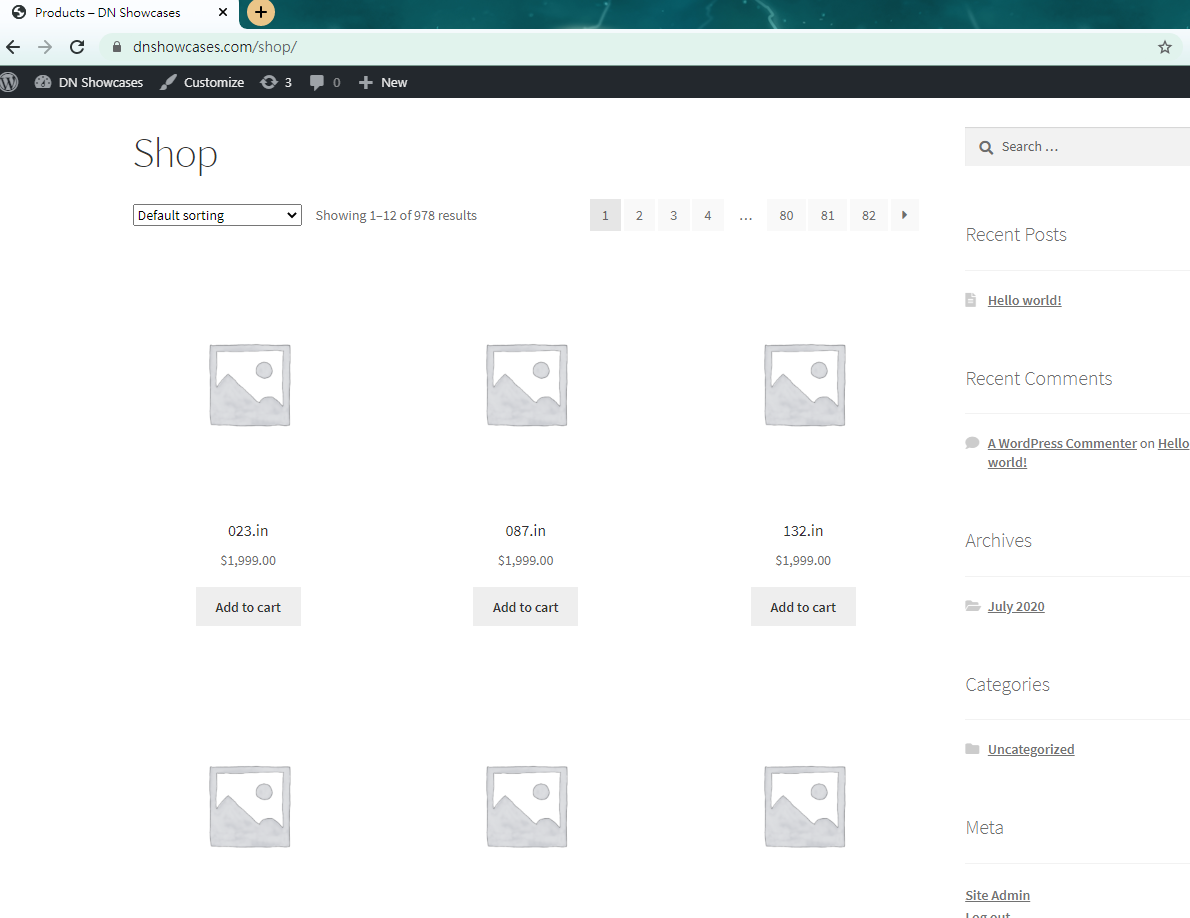 Product Page (A paid theme)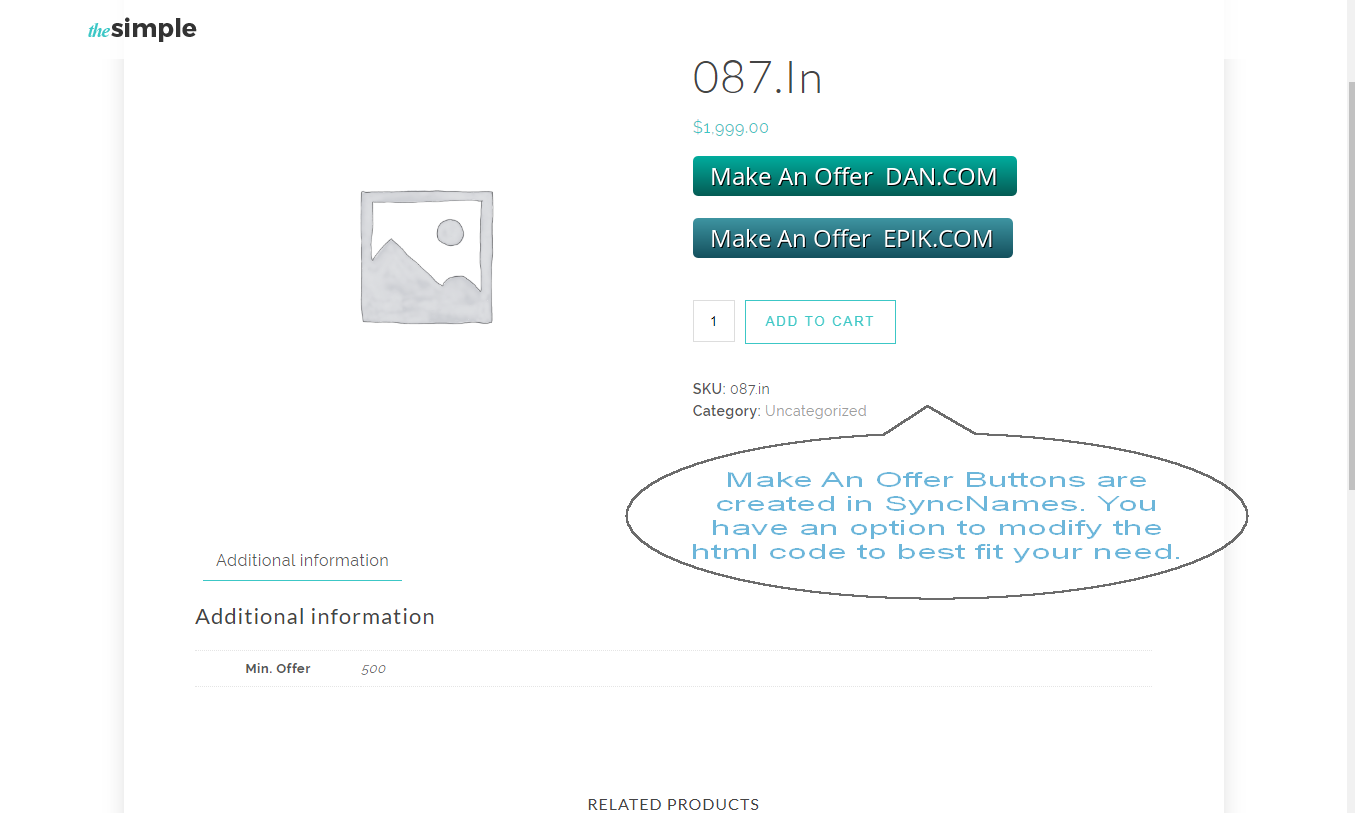 So, what are you waiting for?
Save your valuable time and get the right tool to do the job right.
Happy Domaining!