Description
Virtualmin API Console for Bulk Add Domain & Bulk Edit DNS Records
(Bulk Add Domain / Bulk Edit DNS Records using Virtualmin API)
*** This tool only works on the server using Virtualmin as control panel, Virtualmin is one of the most powerful free to use control panel for web servers.
If you are not using Virtualmin, you may want to buy Cloudflare API Console instead.
Virtualmin API Console is a software which allow you manages and updates DNS records in bulk via Virtualmin API under Windows platform.
It offers the functionality to let you to bulk add / delete domains to Virtualmin. Domains can be added as a Top-Level server or Alias server (Add on Domains).
Imagine that you have thousands domain names hosted on a Virtualmin server, you want to add TXT records into some of your domains for the purpose of domain ownership verification.
I am sure that you will not want to go through all the steps via the web interface, you will need a powerful and easy to use tool which let you bulk editing them all.
Last Updated: 31 Jul 2021 (Version 2.0)
Feature
Bulk Add / Modify / Delete  DNS Records via Virtualmin API
Easy to use interface to Add / Delete DNS Records to all domains or certain domains which meet certain conditions.
De-Duplicate DNS records. (Virtualmin API itself will not check for duplicate records when you add new DNS entries.)
Preview the changes and the API requests that will send to the server before it actual happened.
Option to save the Login details, the settings file will be generated under the same folder of the program.
100% Clean – No Spyware, No Adware.
One time fee, no subscription is required. Minor updates are always free.
Support Windows 7, 8.1, 10 and corresponding version of windows server.
Buy Virtualmin API Console for DNS Records today and get access to Virtualmin API Console For Domain Management for free. Virtualmin API Console For Domain Management allow you to bulk add / delete domains into Virtualmin, domains can be added as a Top-Level server or Alias server (Add on Domains). This tool will save you a lot of time if you pending to self-host your domain portfolio site for 1000+ domains.
Known Issue
Virtualmin API interface is relative slow because most of the time, Virtualmin API server will try to restart some of the services after completed every API request. 
You can't establish more than one Virtualmin API request to the same server simultaneously, otherwise you may mess things up.
License term:
$49 USD for lifetime (Single user). Running the software on multiple computers at the same time is allowed as long as the computers are own by the same user.
Redistribution of this software is strictly prohibited.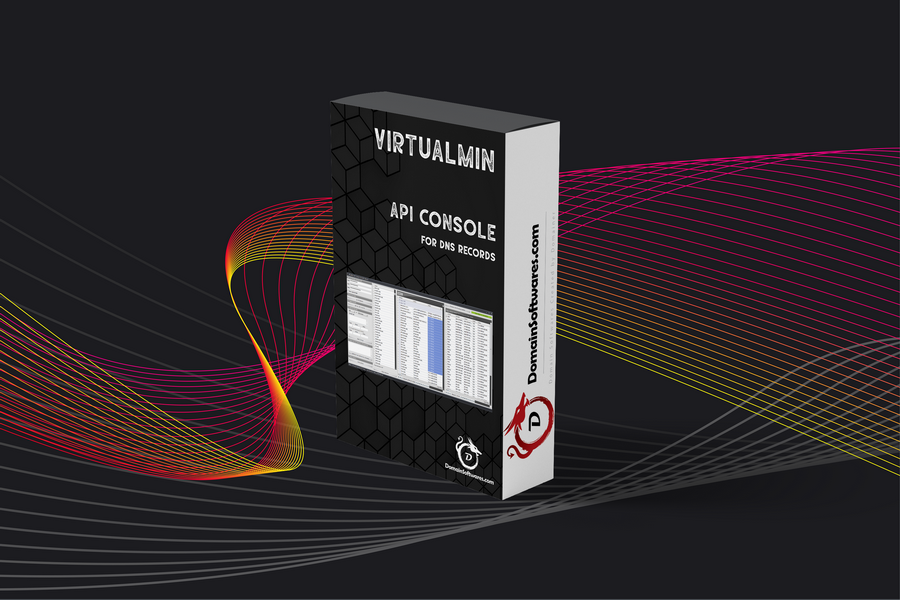 *** No physical product will be shipped, you will grant access to download software after payment
We accept

Support Email: [email protected]
Disclaimer: We are not affiliated, associated, authorized, endorsed by, or in any way officially connected with Virtualmin.com. We do not have and will not accept any liability, obligation or responsibility whatsoever for any loss, destruction or damage (including without limitation consequential loss, destruction or damage) however arising from or in respect of any use or misuse of Virtualmin API Console for DNS Records.
---
For Windows 10 User,
Please go into the control panel and install older version of .NET Framework 2.0 / 3.5 . Since this software is build with previous version of .net framework.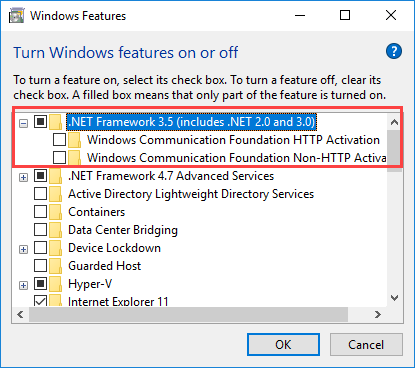 You can also install it offline by using following method.
https://docs.microsoft.com/en-us/dotnet/framework/install/dotnet-35-windows-10
Screenshot
---
Version 2.0 released (Using latest .Net Framework, improved interface).
Virtualmin API Console – Bulk Add Domains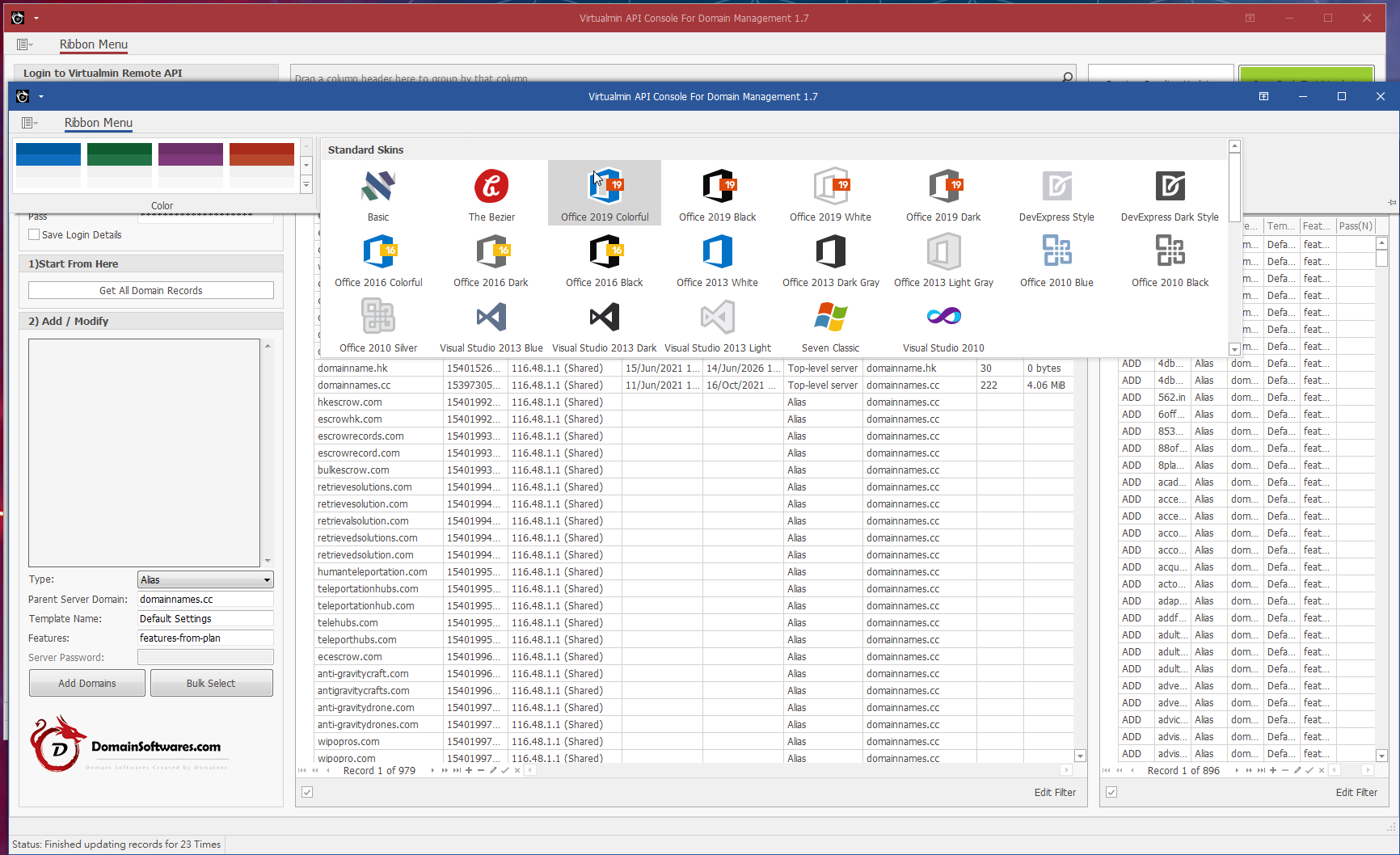 Virtualmin API Console – Bulk edit DNS Records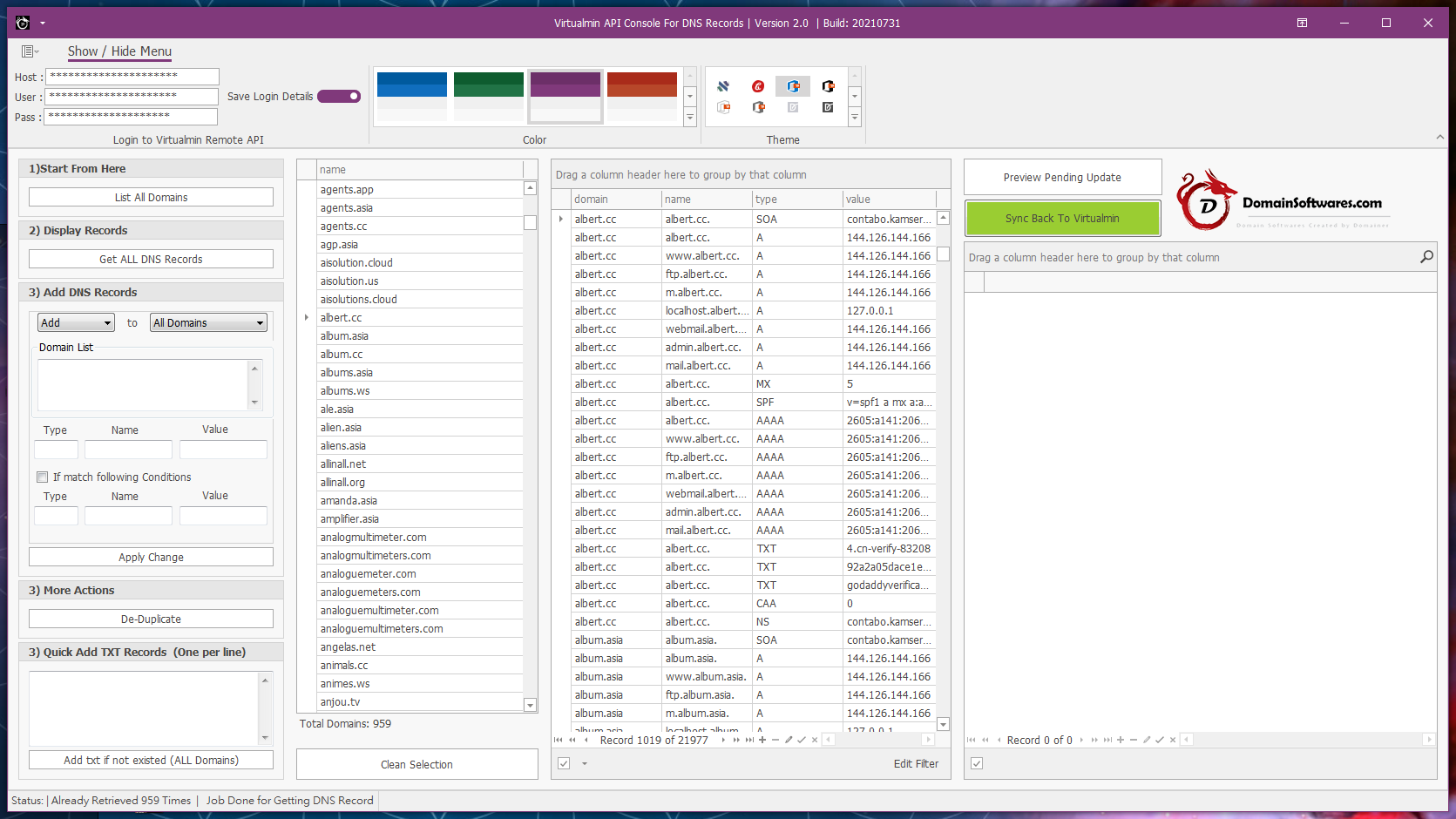 ---
Old version Screenshot
---
957 Domains with 17240 DNS Records. (We have add some dummy data into it just for demonstration purpose)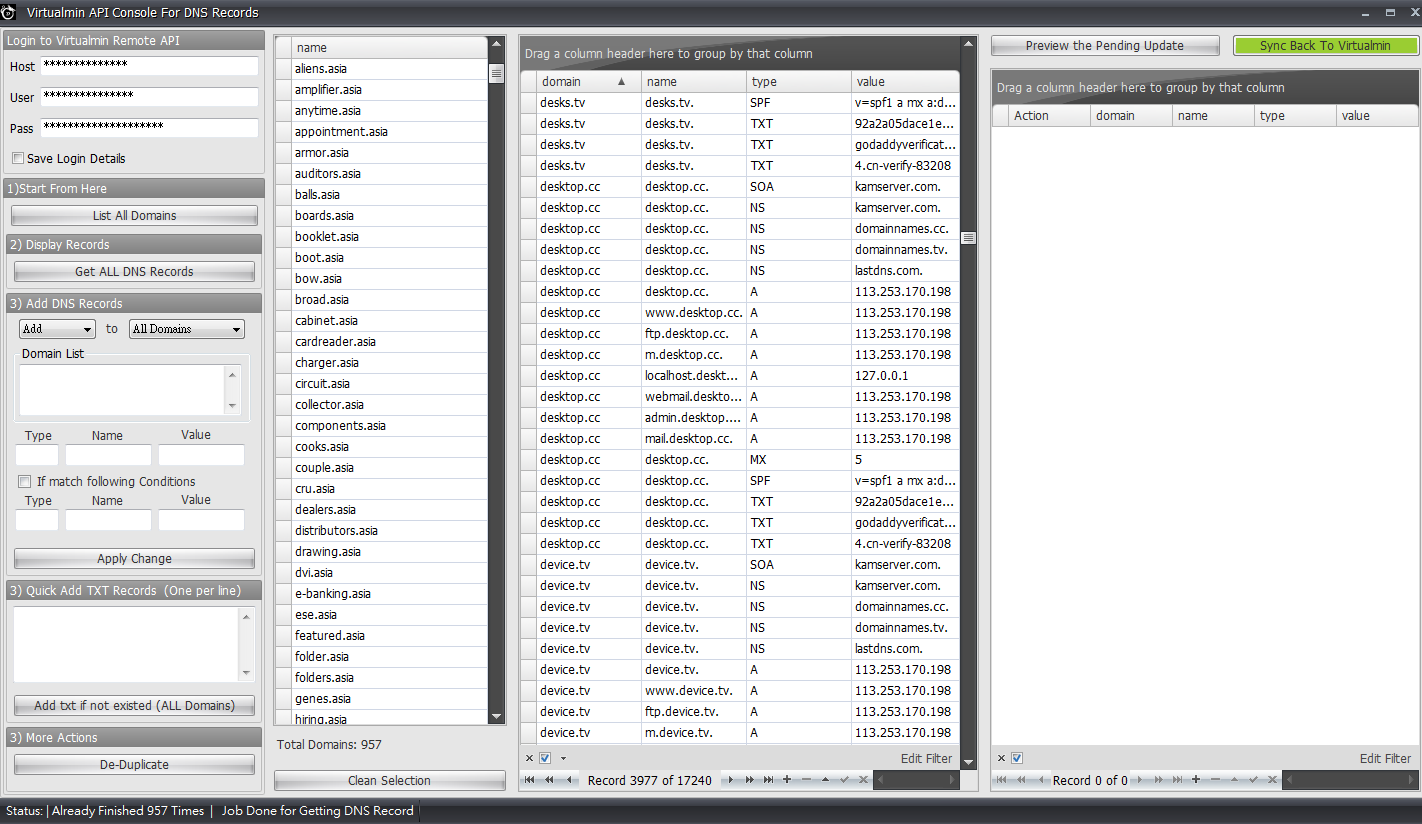 View [Sort by Domain]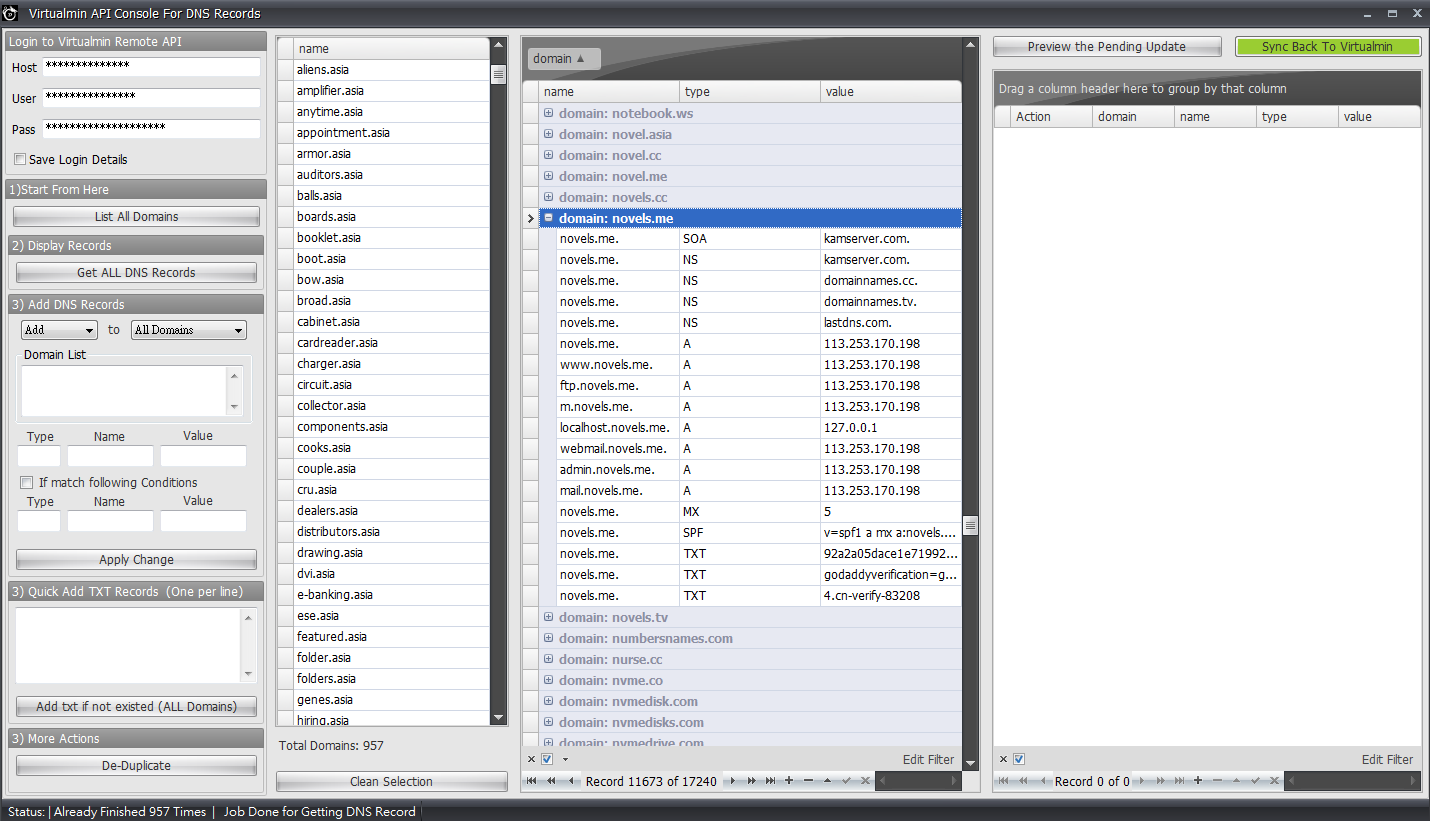 Highlight the 'value' fields to bulk edit it.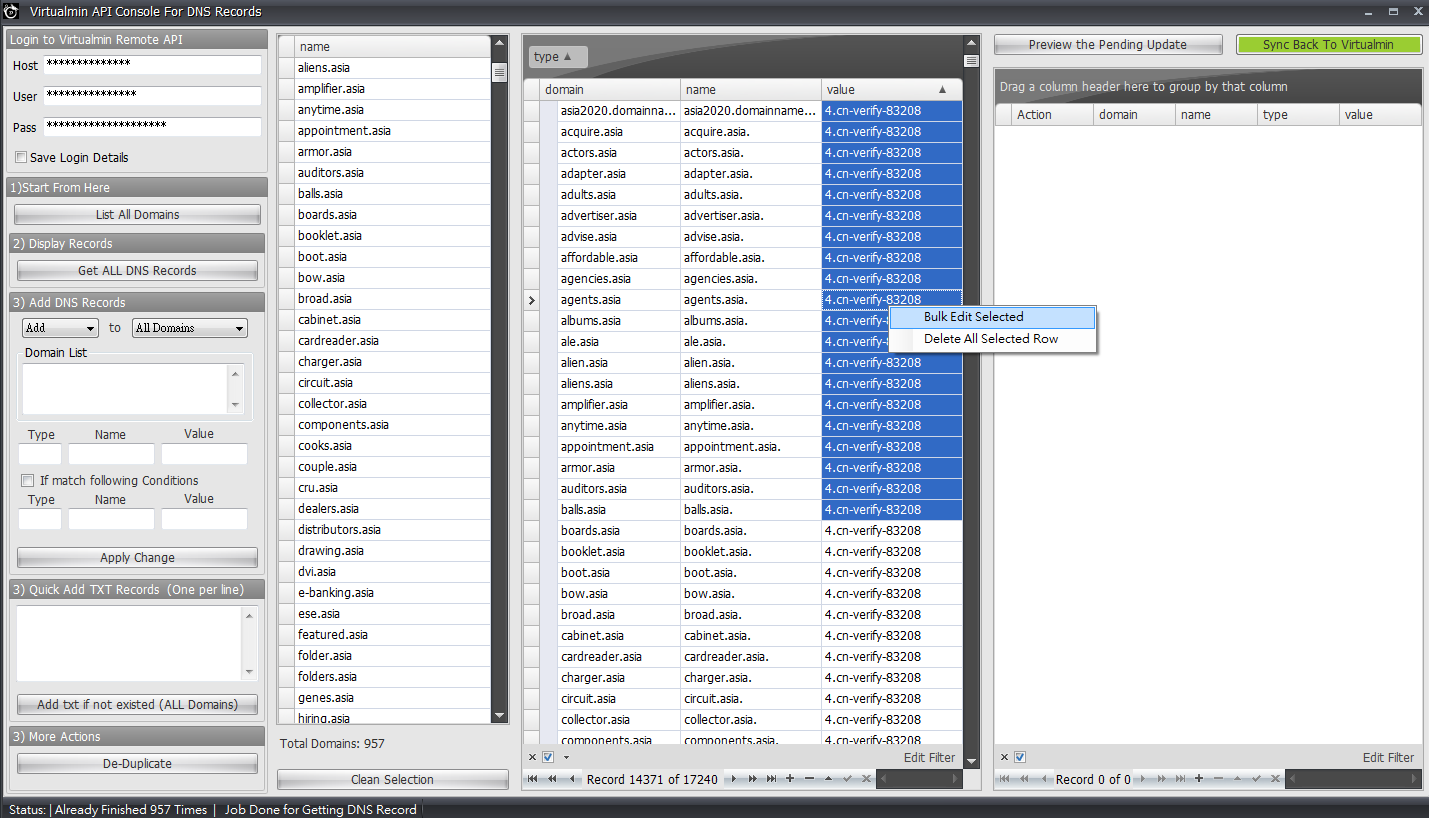 We Bulk Editing Some of the TXT Records here, the program will automatically create the add requests and delete requests automatically.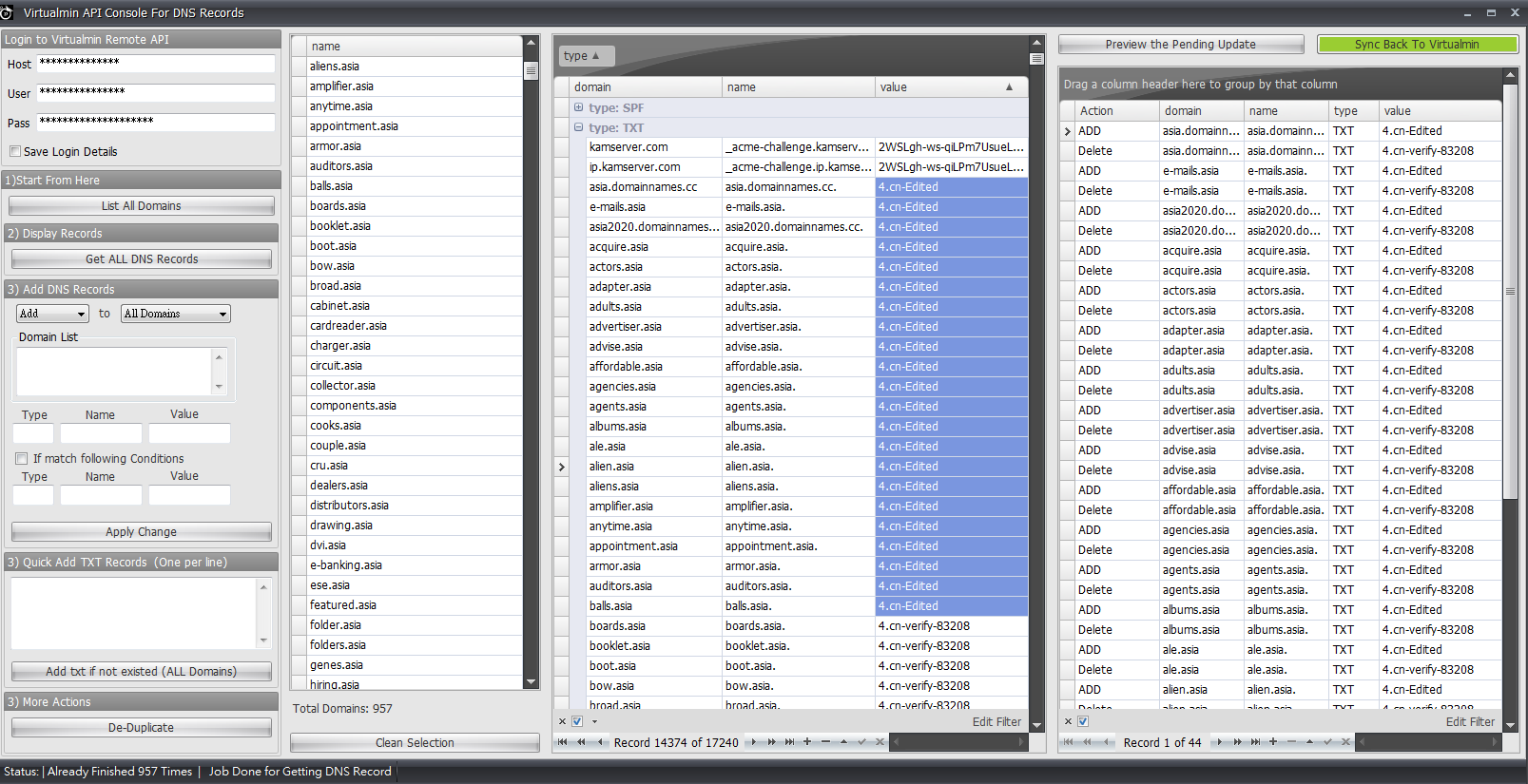 Screenshot for Virtualmin API Console For Domain Management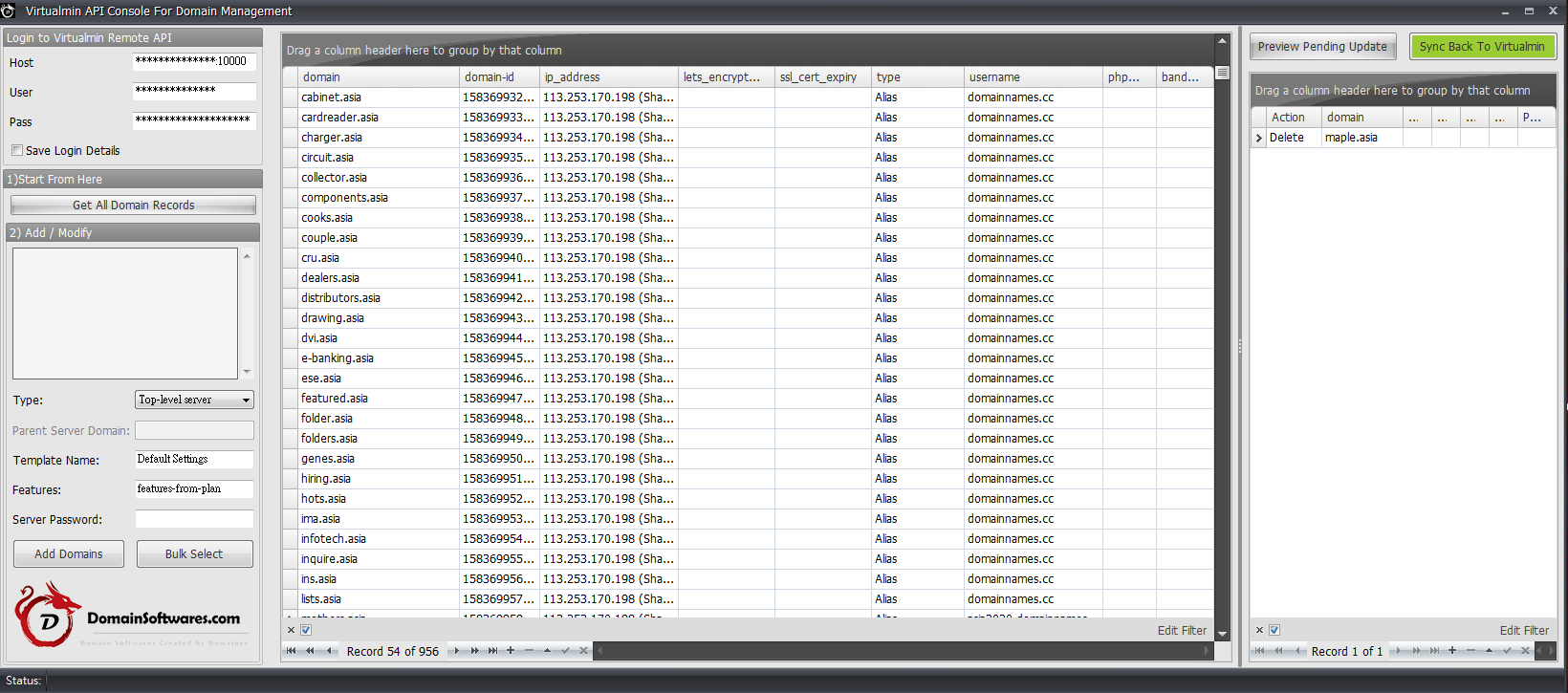 ---
Q&A
If you received blank response, you will have to install XML::Simple package for
Perl manually.  
Go to Webmin -> Tools -> Perl Modules
Install XML::Simple
---
Access Virtualmin API Remotely Without Using Root Account