Access Virtualmin API Remotely Without Using Root Account
It's not a good idea to Access Virtualmin API Remotely using root account.
Therefore you should create a new user solely for Virtualmin API remote access.
---
Webmin-> Webmin Users -> Create a new privileged user
Set the username and password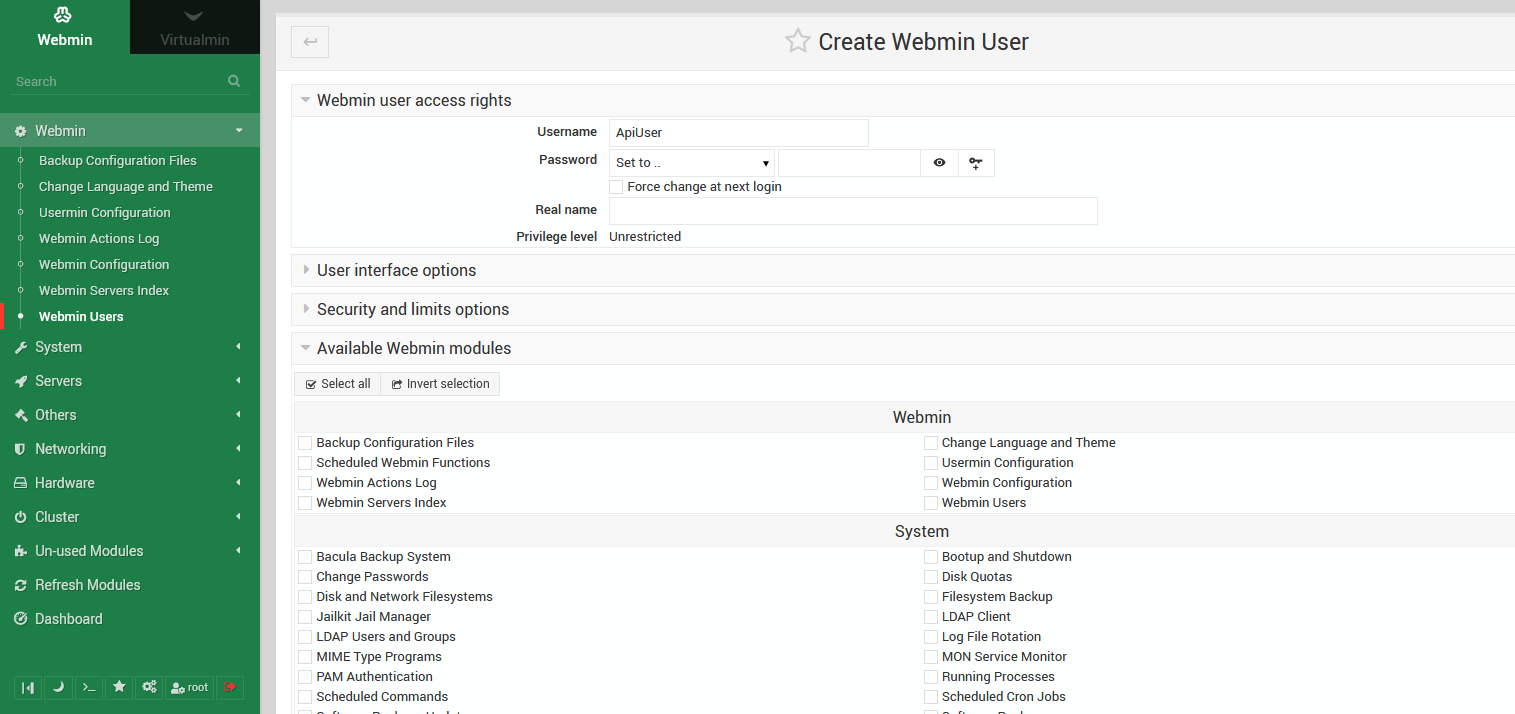 Tick the Virtualmin Virtual Server under Servers section, then click 'Create' button

Now you can access Virtualmin API remotely using above username and password instead of root account.