Description
SyncNames For Dndork Marketplace Script.
Before buy this program, you must already purchased Dndork Marketplace Script.
Official Website: https://dndork.com/
We don't sell DnDork Marketplace Script and we have no connection with the seller.
This tool is created because I am one of the user of Dndork but I found that it's very hard to make bulk changes with the web interface back-end. I ended up build this software to make my life easier.
Feature
Quick Search / Advanced filtering function for your convenience
Bulk Add / Modify / Delete Domains
Bulk edit the BUY-IT-NOW (BIN) price and starting price (Min.offer)
Support export to CSV. You can import it back when you want.
100% Clean – No Spyware, No Adware.
One time fee, no subscription is required. Minor updates are always free.
Support Windows 7, 8.1, 10 and corresponding version of windows server.
CSV file import is now fully supported and Improved.

Two methods to import

Import CSV (Overwrite Existed unchecked).  The software will not try to add a duplicate record for the same domain during import.
Import CSV (Overwrite Existed checked). One way sync to use the records in CSV to replace the current records in main panel during import.
Screenshot of importing CSV file download from Afternic.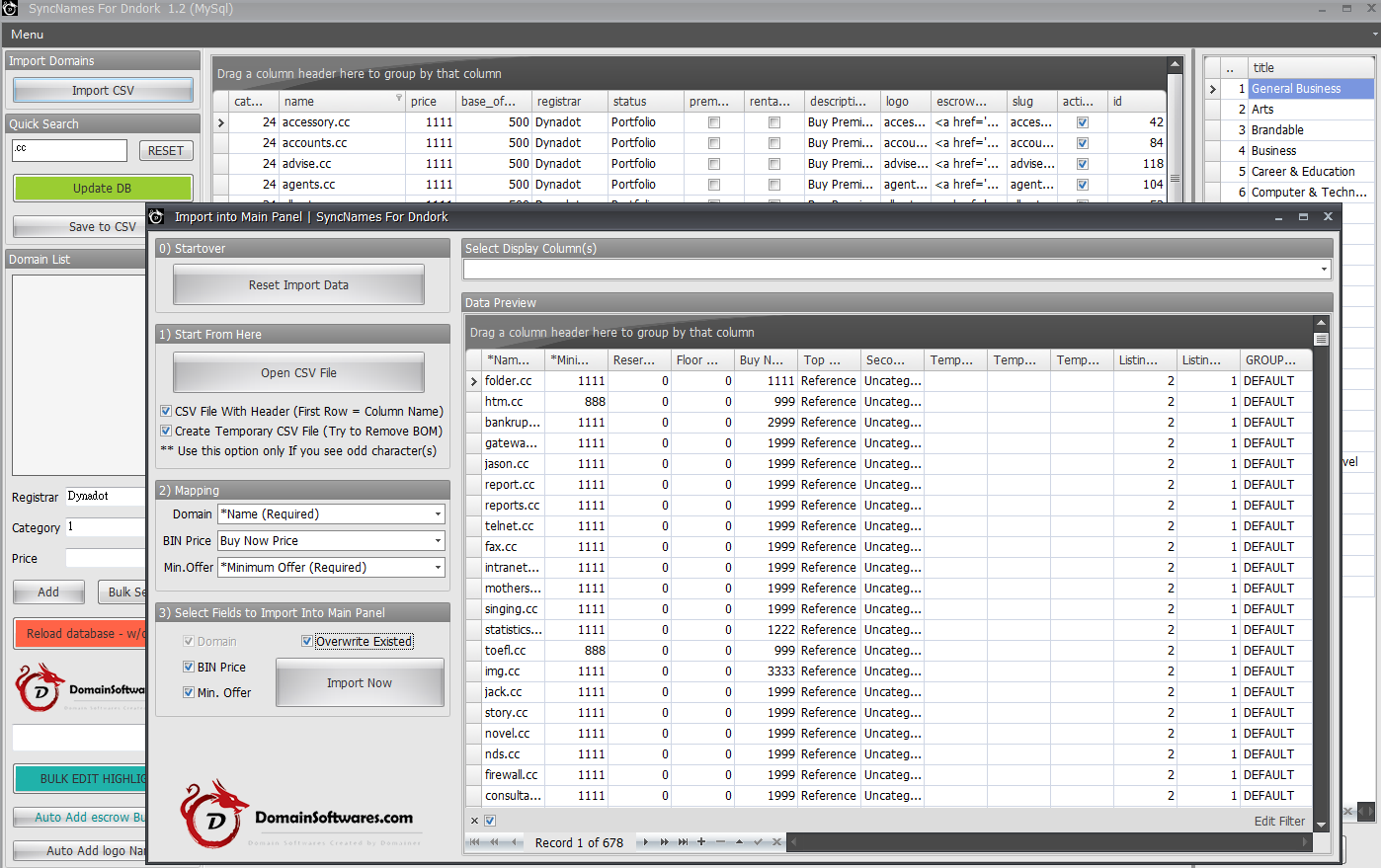 License term:
$49 for lifetime (Single user). Running the software on multiple computers at the same time is allowed as long as the computers are own by the same user.
Redistribution of this software is strictly prohibited. 
We accept

Support Email: [email protected]
Disclaimer: We are not affiliated, associated, authorized, endorsed by, or in any way officially connected with DnDork.com. We do not have and will not accept any liability, obligation or responsibility whatsoever for any loss, destruction or damage (including without limitation consequential loss, destruction or damage) however arising from or in respect of any use or misuse of SyncNames Products.
For Windows 10 User,
You have to go into the control panel and install older version of .NET Framework 2.0 / 3.5 . Since this software is build with previous version of .net framework.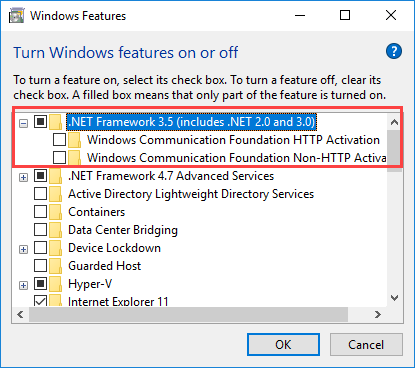 You can also install it offline by using following method.
https://docs.microsoft.com/en-us/dotnet/framework/install/dotnet-35-windows-10
Demonstration
Connect To MySQL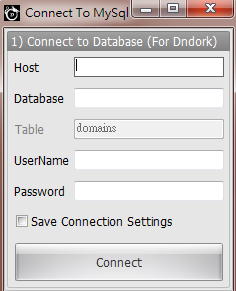 Main Interface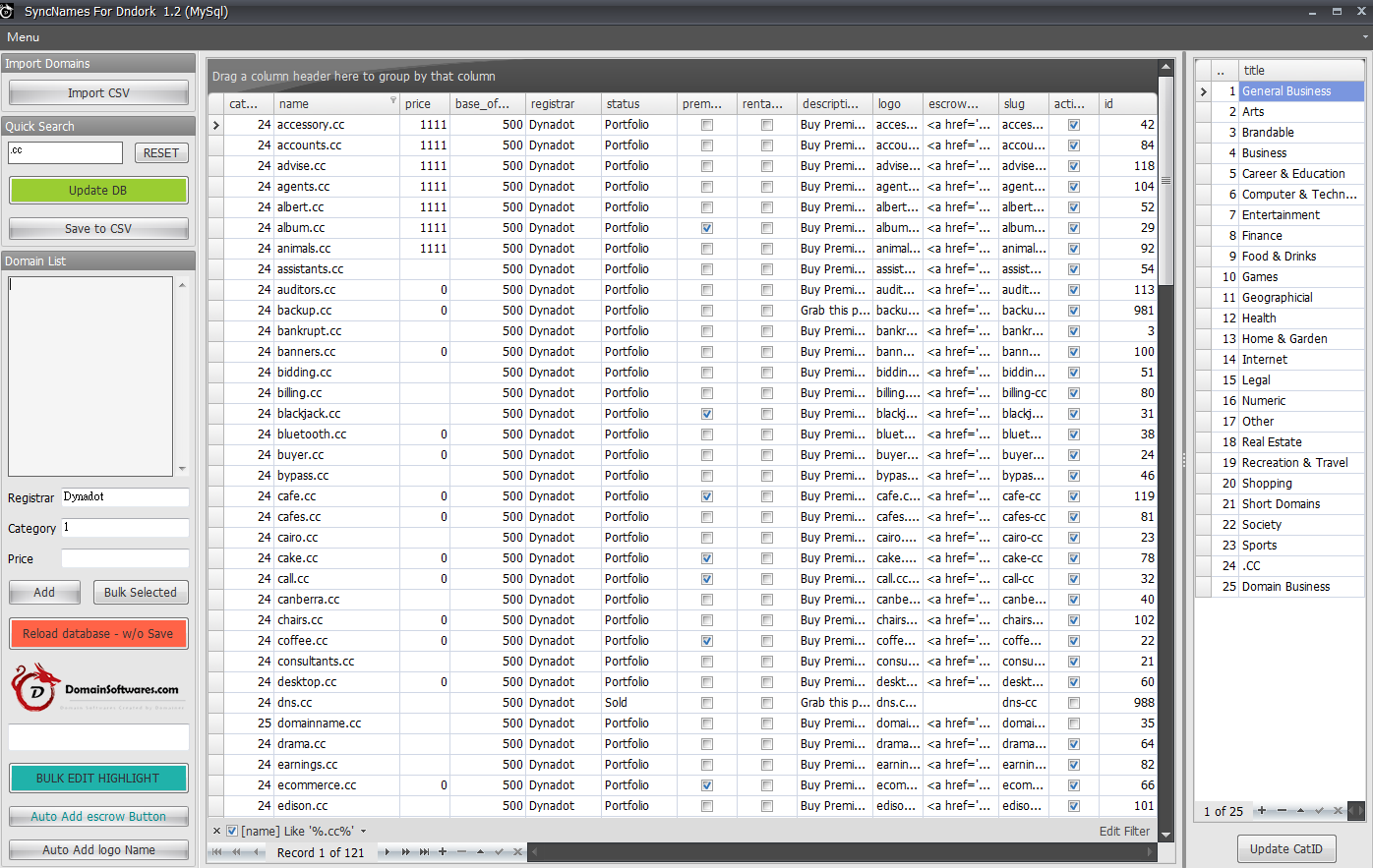 Bulk Edit / Bulk Delete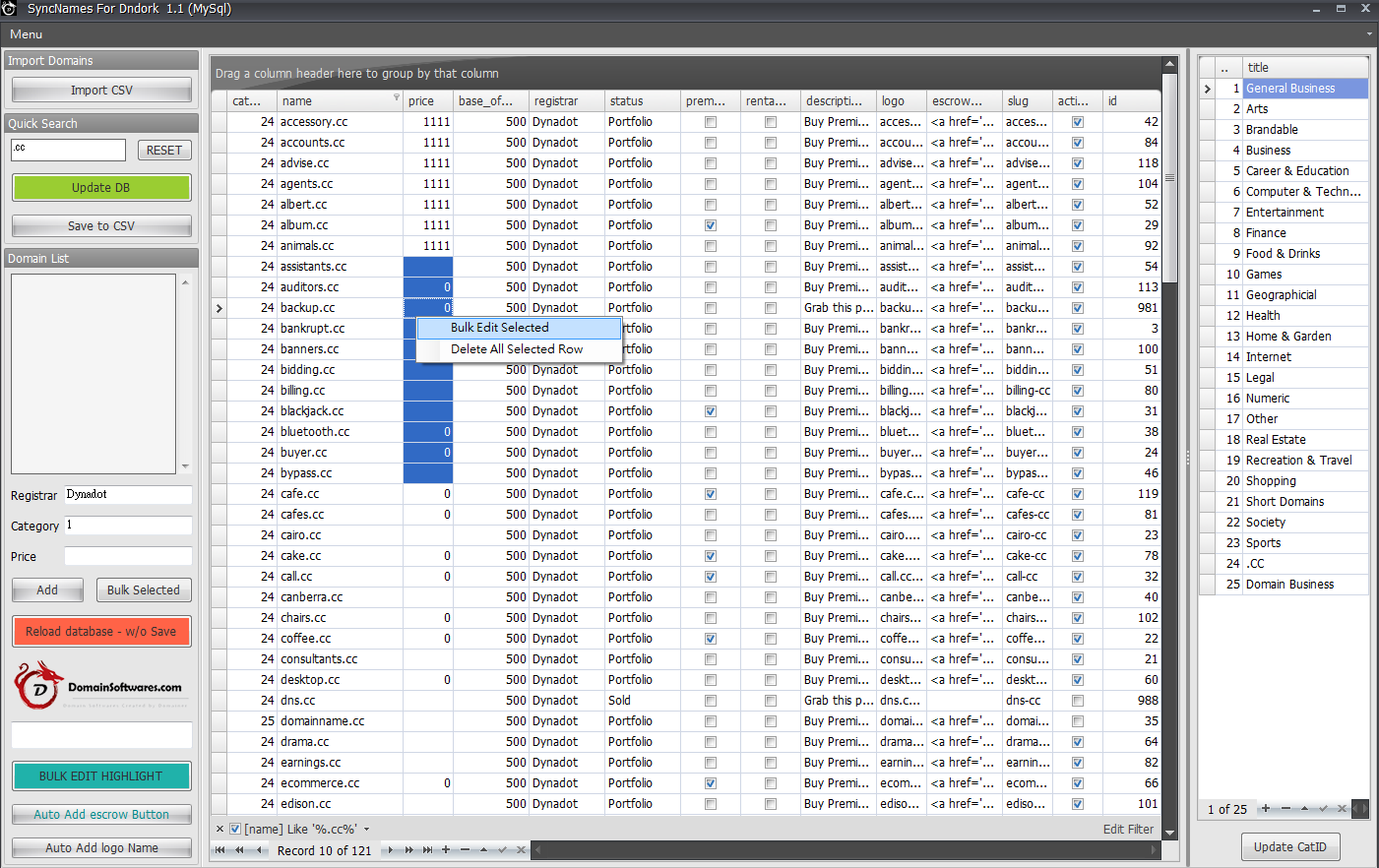 CSV Import Interface