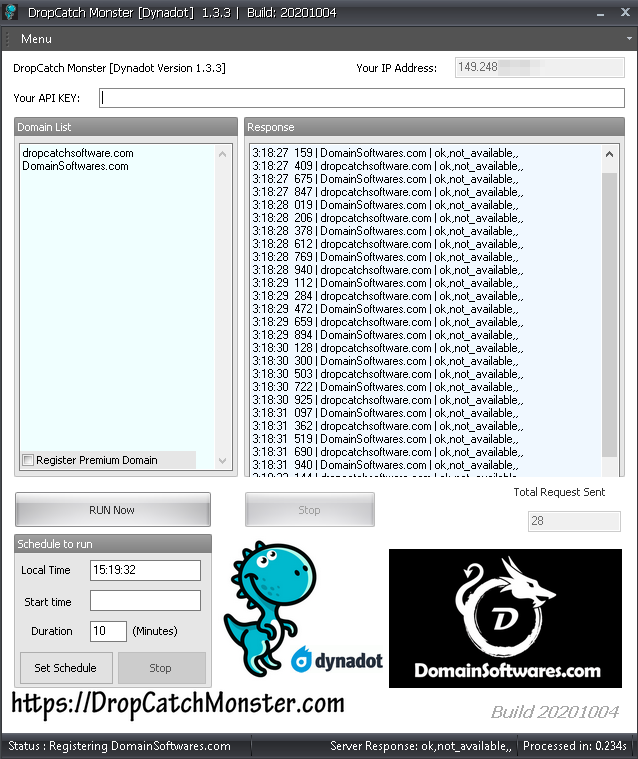 We have received a few emails asking about how fast is our dropcatch software? Is there any tips in drop catching domains?
The answer:  in the game of domain drop catching, speed is everything.
The connection latency between your server and registrar server play a critical role and dramatically affect the successful rate.
Imagine that you're using home server while you're located in Asia Country. You possibly only get around 2 or 3 responses per second.
If you want to improve the drop catching speed you will have to rent a VPS / dedicated server located in US.
6 responses within a second with VPS located in US,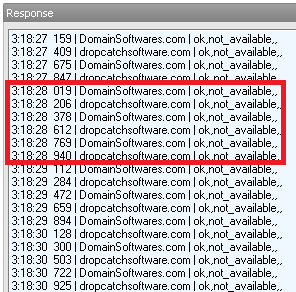 Above screenshot is captured from one of our VPS, which is hosted on Vultr with windows server 2016 installed.
In above demonstration, the plan we subscribe is High Frequency Plan, Seattle Server, 128GB NVMe, 2CPU, 4GB RAM, which costs $24 per month at Vultr. I personally advice you to rent a server with at least 4Gb ram for reliable performance.
So, what are you waiting for?
Here is the guide how to create your own windows installation ISO bootdisk, which will allow you to pre-load all the necessary drivers which are required by Vultr VPS environment.
https://www.vultr.com/docs/windows-custom-iso-with-virtio-drivers/
Windows Server 2016 ISO
https://www.microsoft.com/en-us/evalcenter/evaluate-windows-server-2016